---
Laneways as Bikeways Opportunities Report
This report presents the key findings and outlines the potential roles that laneways can play in Toronto's cycling network.
The key findings are:
1. People already cycle in laneways.
2. There are mixed opinions on whether laneways make good cycling routes.
3. Laneways aren't an alternative to bike lanes, but can play a role in the cycling network.
4. Laneway improvements can help to unlock the potential of laneways for cyclists and pedestrians.
5. Cycling interventions should be combined with other improvements to make laneways better public spaces.
6. Shared space principles can be applied to laneways to accommodate cyclists and other users.
Four potential roles for laneways in the cycling network include:
1. First and last mile to daily destinations
2. Residential access
3. Construction detour
4. Commercial business access and bike storage
While implementing improvements in all laneways in the city would be extremely costly and unrealistic, improvements to laneways can be made on a case-by-case basis in order to make them safer and more convenient for cyclists, as well as pedestrians.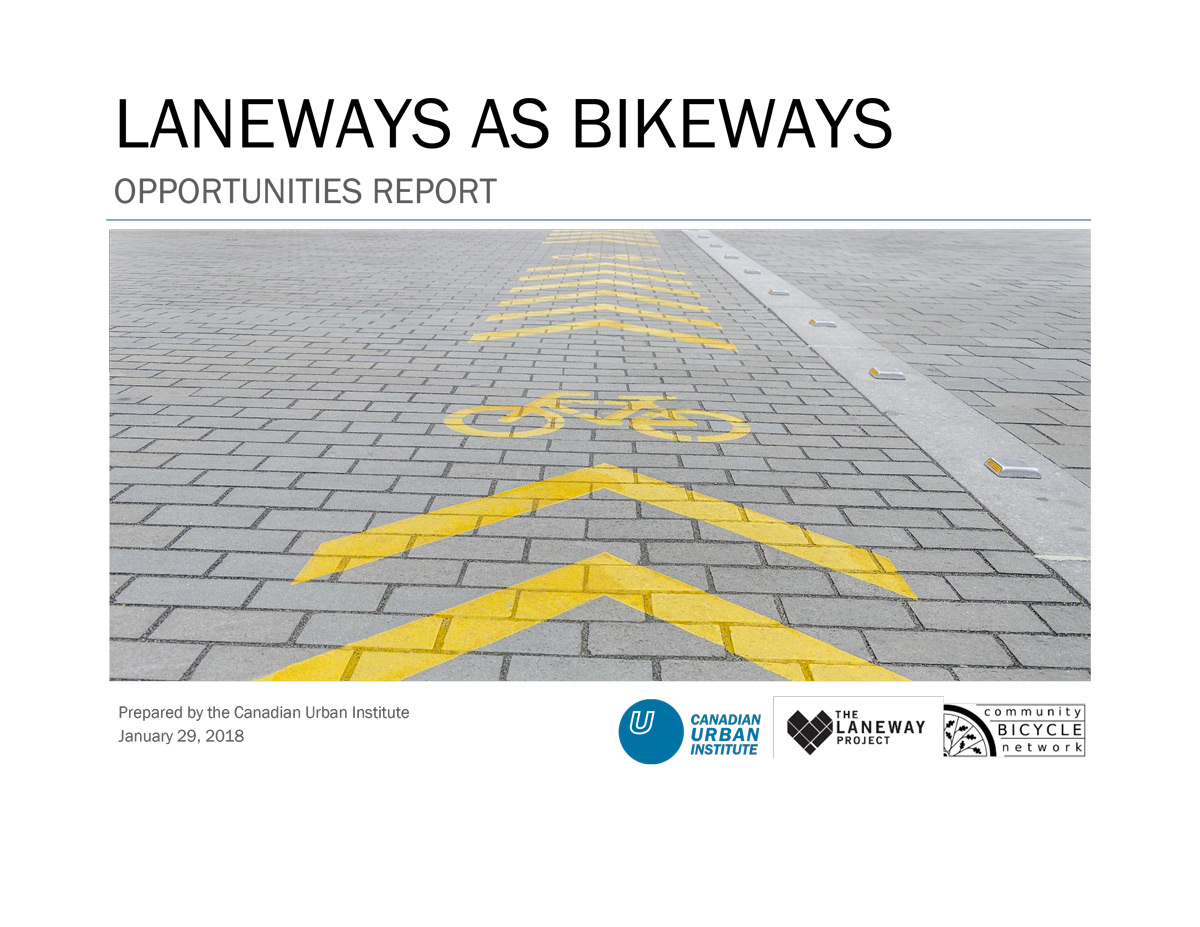 ---
Partners:
Canadian Urban Institute
The Laneway Project
Community Bicycle Network