---
Weston TAP 2.0: Technical Assistance Panel Report 2.0
Weston is an area with rich history as a former village in the City of Toronto. The neighborhood is located in the northwest of the City, bordered by the 401 highway to the north, the Humber River to the west, Jane Street to the east and Lawrence Avenue to the south.
In 2011, the Urban Land Institute (ULI) Technical Assistance Panel (TAP) was organized to provide advice and assistance to the City-wide Weston 2021 Initiative, and specifically to examine the economic feasibility of the charrette development proposals for the Village of Weston. The TAP Report was part of the Weston 2021 Initiative and was attached to the Weston 2021 Revitalization Report that was approved by City Council on March 5, 2012.
Weston TAP 2.0 was organized in 2018 by ULI Toronto with the aim of exploring the evolution and potential of the Weston neighbourhood and developing a vision for its retail environment. This report includes a series of ideas and recommendations for Weston around four main themes: retail, public realm, infrastructure and programming.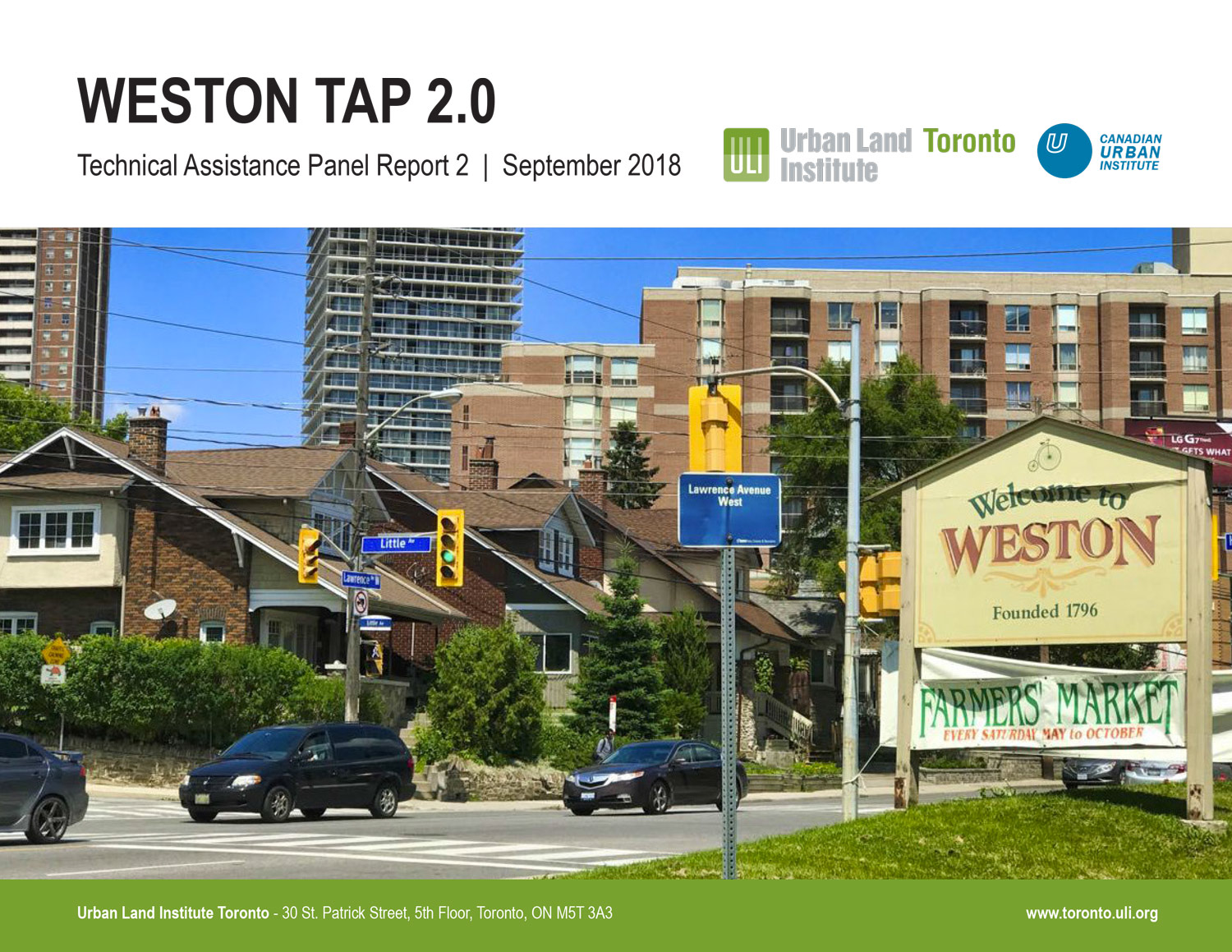 ---
Partners:
Urban Land Institute
Canadian Urban Institute