CUI's Applied Solutions Lab
---
CUI's Applied Solutions Lab
CUI has a technical practice that helps the public and private sectors b

uild capacity for informed, creative decisions; s

hape public policy; and i

mplement the best community practices.
Through CUI's Applied Solutions Lab, w
e apply
knowledge developed over nearly three decades of experience in Canada and internationally.
We visualize data and organize information to understand relationships.
We generate insights and recommendations to inspire action.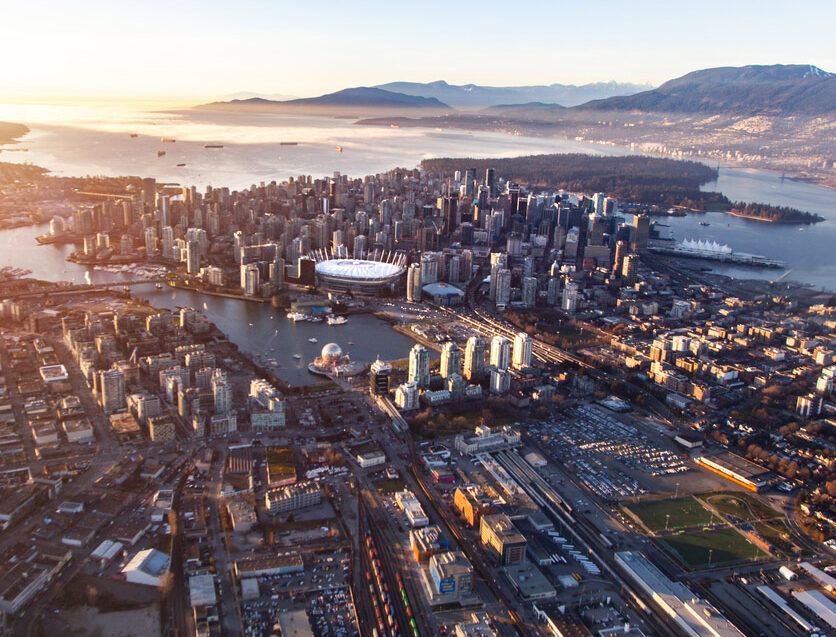 ---
1. Research


We explore data and experience.
We carry out research to help communities identify needs and opportunities. We collect, analyze and visualize data from disparate sources to help understand the local context. To develop benchmarks, we analyze best practices and real-world lessons from community experiences. We are experts at organizing information to uncover and communicate patterns and relationships.
2. Solutions
We solve problems.
To develop practical solutions to issues confronting communities, we lead cross-disciplinary teams assembled from our staff and network of associates. By bringing diverse interests and expertise together, we seek to inspire holistic problem solving. We design our work to provide communities and stakeholders with a clear path forward.
3. Knowledge Sharing
We facilitate and educate.
Through community consultations, focus groups and interviews, we engage directly with stakeholders to resolve growth and development challenges. We create and manage partnerships to transform industry practices and hold events to share expert thinking and promote discussion on a variety of urban policy issues.
---
Current Projects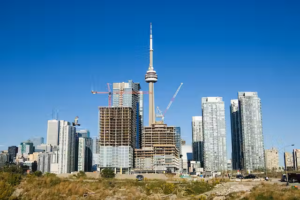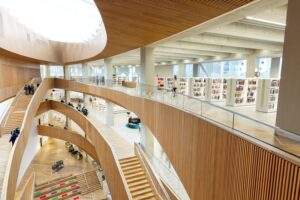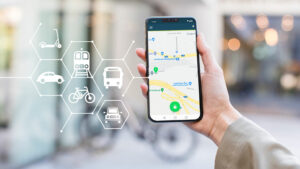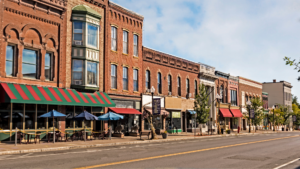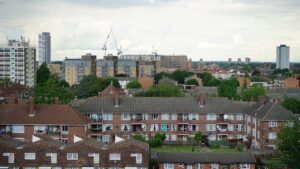 Office Space Conversions
As we recover from COVID-19, this is a once-in-a-generation opportunity to reimagine and rebuild our downtowns into more complete neighbourhoods: places to live, work and play. 
CUI is working to better understand the viability of office-to-residential conversions in cities across the country. We see conversions as a strategy to transform vacant offices, attract residents downtown, and increase the vibrancy of Canada's main streets while also addressing our interrelated housing and climate crises. 
After studying best practices from around the world and consulting with experts, we are partnering with Gensler & Associates to evaluate the viability of office conversion in six Canadian cities. Our team is engaging subject experts and leaders from six municipalities to incorporate the specificities of municipal policies and regulations as well as the opportunities and barriers for such conversions. This will result in a "roadmap to conversions" that acknowledges local differences and offers recommendations for relevant policy, regulatory, educational and financial tools.  
This analysis builds upon CUI's work to rejuvenate Canada's downtowns and main streets through the Bring Back Main Street and Restore the Core initiatives. This project is a CMHC-funded National Housing Strategy Solutions Lab to provide funding to stakeholder project teams to examine persistent, complex housing issues and rapidly develop potential solutions.  
Regional Housing Data in the Greater Toronto and Hamilton Area
CUI's mission is to connect city builders to the most effective solutions and ideas from across Canada.  
Many government entities lack uniform standards for and the capacity to track housing data, which can create barriers to efficient collaboration, informed policymaking, and effective intergovernmental advocacy. To address this issue, our Applied Solutions team is designing a custom system for municipalities and regions in the Greater Toronto and Hamilton area. We will work with civic representatives to identify relevant data sets and sources and design a user-friendly tool that allows for data analysis and comparison across jurisdictions.  
With a more comprehensive understanding of housing and homelessness, these municipalities and regions will be able to identify trends and track housing investments—resulting in impactful housing solutions. 
Future of Libraries Project
Emerging from the COVID pandemic, Canada has an unprecedented opportunity to invest in public libraries as a form of resilience infrastructure—through which community emergency management and ongoing recovery efforts can be planned and implemented.  
In partnership with Canadian Urban Libraries Council, CUI is undertaking a 6-month research and engagement program that will visualize the possibilities for Canada's libraries and inform municipal, provincial, and federal policy and investment.  
Our work will build the case and provide a roadmap to support public libraries as critical social infrastructure.  
Mobility as a Service (MaaS)
Mobility as a Service (MaaS) is the integration of multiple forms of transport into a single service that is accessible on demand.  
CUI is collaborating with AECOM's Cities to gain a comprehensive understanding of the MaaS concept and its desirability, feasibility, and viability in the Greater Toronto Area.  
We are leading stakeholder engagement with a focus on MaaS' impacts and opportunities for equity-deserving groups and deploying a custom engagement approach to encourage participation among public and private entities. We will also incorporate examples from across Canadian and around the world into our final feasibility study. 
Research and Knowledge Initiative
Main streets are critical to the economic health and social cohesion of our communities. However, Canada lacks timely and accessible data on our main streets' resources—such as libraries, public transit, or community centres—which creates a barrier to informed decision-making.  
CUI will work with our networks such as the Big City Executive Partnership, Bring Back Main Street, Restore the Core, and the Main Street Action Network to map main street and create a practical tool to better align infrastructure assessment, decision-making and investments to support long term equity and future-proof our main streets. 
Recognizing the unique geographic and cultural characteristics of our country's diverse main streets, we will complete a series of in-depth case studies that reveal how particular streets have been impacted by the COVID-19 pandemic, and whether particular assets and investments have aided in their economic and social recovery.  
These tools will support government and communities to make informed decisions on civic infrastructure investments and further build the resilience of our main streets. 
Expanding Housing Options in Neighbourhoods
Expanding Housing Options in Neighbourhoods is a City of Toronto initiative to facilitate housing diversity in residential neighbourhoods. The initiative aims to advance policy to expand opportunities for these so-called "missing middle" housing forms, which range from duplexes to low-rise walk-up apartments, to meet the needs of a growing city. 
CUI is working with the City to ensure that diverse voices and experiences inform their future policies. To do so, we formed a roundtable of experts with backgrounds in planning, design, affordable housing, and the specific needs of equity-deserving groups. We convened six group sessions and held one-on-one conversations to better address intersectional specificities.  
The project's outcome will include over 20 recommendations for the City to inform housing policy, enable small development, prevent the loss of affordable housing, expand local commercial opportunities, and commit to meaningful engagement.  
National Housing Council – National Housing Engagement and Analysis
The National Housing Council was formed in November 2020 to provide advice to the Minister for Housing, Diversity, and Inclusion on the effectiveness of the National Housing Strategy and other housing policy in Canada.  
The Council commissioned CUI to lead an engagement process that would assess the Strategy's effectiveness and identify opportunities to better address core housing need and homelessness in communities across the country.  
Our engagement process included a literature review, a survey, 28 one-on-one interviews, and six regional and national sessions that involved dozens of organizations, more than 60 panellists and over 200 participants. 
Through this engagement work, we identified six key themes: 
Addressing urban, rural, and northern Indigenous housing needs

 

Targeting core needs and homelessness

 

Addressing the financialization of housing

 

Expanding the Canada Housing Benefit

 

Coordinating housing supply and housing support services

 

Improving program delivery processes.

 
These themes are being reviewed by the National Housing Council and will be condensed into concrete recommendations that will be shared with the Minister and the public in August 2022. For more information on our engagement process and the insights we uncovered, read our What We Heard report.  
Housing Accelerator Fund – BiCEP Engagement
The Government of Canada is seeking to improve Canada's housing system through the creation of the new $4 billion Housing Accelerator Fund. They approached CUI to ensure that the funding program's implementation is effective, equitable, and relevant to the unique contexts of Canadian municipalities.  
We collaborated with the Big City Executive Partnership (BiCEP) to convene a 12-week intensive "Design Sprint" that engaged municipal staff from eight of Canada's largest cities, industry representatives, private and not-for-profit housing developers, and federal departments. 
Our final report to the Government will provide a proposed framework that outlines funding program principles, proposed eligible expenses, implementation advice, and high-level investment plans that define challenges and conditions for each BiCEP city. 
REEF Technologies
CUI seeks to spotlight solutions that can balance human, ecological, and economic impacts and achieve healthy urban development. REEF Technologies shares this orientation, transforming under-used urban spaces such as parking lots into modular, multi-purpose places that can support activity, equity, and resilience in urban centers. 
REEF approached us, the City of Calgary, and University of Calgary's School of Architecture, Planning and Landscape, to explore how its assets in Calgary can be optimized to generate positive social, environmental, economic and resilience related outcomes for all city residents. 
As a result of our research, REEF will be given ideas and tools to transform parking locations into dynamic hubs of activity, offering diverse solutions to serve the needs of the ever-evolving urban population.  
City of Toronto – Mount Dennis Planning Framework 
The City of Toronto completed a comprehensive Planning Framework Study to create a renewed vision for the Mount Dennis neighbourhood and leverage the investment in light rail transit. Entitled Picture Mount Dennis, the Study seeks to support healthy and inclusive communities and local business activity and growth, while also preserving the historic fabric and defining attributes of Mount Dennis.  
To inform this work, we collaborated with design practice Perkins + Will on a corresponding Community Services and Facilities Study. We led primary research and sector consultations to review the proposed planning framework, assess impacts on the community, and identify the needs to accommodate projected neighbourhood growth.  
The findings from these consultations provided the data and insights for us to develop a technical memo that includes a population profile, service and facility inventory and sector profiles, emerging priorities of the sector, and strategic directions to guide the provision of community services and facilities in Mount Dennis. 
---
Good Density


Promoting understanding of

density and

the attributes of complete communities.
By 2031, 12 million people will live and work in the same land area currently occupied by 9 million people in the Greater Golden Horseshoe. More people in the same space means living at a greater density is inevitable. We identify and promote an understanding of density and the attributes of complete communities to help planners, designers, elected officials, and private sector builders design more complete communities and adapt existing communities over time. 
Recent Projects
Smart Planning for Smart Cities


Applying digital technology to empower and connect communities.
With the steady expansion of the Internet of Things (IoT), there is significant opportunity for Canadian municipalities to empower their communities through information and communications technology (ICT) and connectivity. We work with cities to help them understand how they can employ data and connected technology to support smarter, healthier, and more equitable and sustainable communities.
Recent

P

rojects
Downtowns & Main Streets


Making the case for investment in Canada's

downtowns.
Canada's downtowns come in many shapes and sizes. They are economic centres, hubs of social and cultural activity and the source of pride and community. We use our skills in research, data measurement, visualization and engagement to support local governments and downtown stakeholders to make the case for increased investment in their downtowns and main streets.
Recent Projects
Community Resilience & Sustainability


Supporting the transition to resilient, low carbon communities.
Climate change presents opportunities to rethink the way we design, build and live in urban areas. Through our work, we help communities identify their biggest challenges to becoming more resilient and sustainable and develop the conversations, research, tools and strategies to make the changes needed to address them.
Recent Projects
Housing Affordability


Using new forms of equity, policy and land-use to increase housing affordability

.
The lack of suitable affordable housing in cities across Canada is a significant problem that all orders of government must work together to address in partnership with the private, non-profit, and co-operative housing sectors. Our work focuses on understanding the housing market challenges and exploring how a variety of tenure options and alternative equity models can support affordable housing, particularly for the missing middle.  
Recent Projects
---
Downtown BIA 2.0 Study


City of Toronto and Downtown Core BIAs
The Downtown Core BIA 2.0 Study was initiated by Toronto's 6 Downtown Core Business Improvement Associations (BIAs) and the Toronto BIA Office, in recognition of the value of working together to address shared issues and enhance their ability to represent their members. CUI began working on this project in early 2020 starting with a current state report to provide the context for the current BIA model and the common roles, responsibilities, priorities and challenges among the Downtown Core BIAs. While the project was put on hold due to COVID, future planned work includes best practices research, an analysis of the differences between small and large BIAs, an Options Report and Final Report with Recommendations.
Improving Electricity Conservation in Small-Medium Municipal Water Distribution Systems Across Ontario


Independent Electricity System Operator
This pilot project was created by CUI to refine and test the application of a low tech, low cost water-energy performance tool in 3 small / medium water delivery systems in Ontario. The aim is to develop a tool that could be used by municipalities across Ontario to identify electricity reduction strategies. The project will deliver new and/or upgraded hydraulic models for each pilot system, a commercial ready, user friendly water energy performance tool, training workshops for system operators, a user guide / training manual, continuous project evaluation, a communications plan and a lessons learned report.
Halton Hills Climate Adaptation Plan


Town of Halton Hills
CUI was the lead on The Town of Halton Hills Climate Change Adaptation Plan. The Plan aims to minimize the negative impacts of climate change, as well as take advantage of opportunities to strengthen the Town's resilience to climate change. Thevision, goals and actions were developed through a collaborative process, and guide the Town in strengthening current policies, developing new programs and practices, and identifying the steps necessary to integrate climate adaptation as a core practice within the Corporation.
Durham Smart City Framework


Region of Durham
The Durham Smart Cities Framework was developed to provide the Region of Durham with guidance on how to move forward with its smart city work in an organized and strategic way. It will serve as a foundation for the Region to develop a Smart City Master Plan and develop a strong application for the federal government's next Smart City Challenge or successor initiative. It included an inventory of existing projects, recommendations for implementing a smart city program, guidance on working with the public, private and community partners and a decision-making support tool.
Soils Bylaw Tool Update


Ministry of Environment

Conservation and Parks
In 2016, CUI developed the Excess Soil Bylaw Tool, which provides examples of by-law language and guidance for Ontario municipalities to use in creating or updating key sections of their excess fill by-laws. Now, CUI is working to update the Tool and provide new guidance to municipalities on how to integrate the new provincial regulations on soils management (O. Reg. 406/19) into their by-laws. The project includes a survey and working with a Steering Committee to determine areas for improvement of the Tool, stakeholder workshops, and a webinar.