---
Toronto Housing Market Analysis: From Insight to Action
This report tracks 24 key housing indicators, among many others, that provide insight into Toronto's housing market and the considerable housing challenges that residents face under current and projected conditions. Toronto will experience accelerated population growth over the next 20 years and vulnerable groups and low – and moderate -income households will experience increased difficulty accessing suitable and affordable housing.
Our analysis projects almost double the rate of population growth to 2041 from what we've experienced since 2006, resulting in a significant increase in housing demand. In the absence of government intervention and action across the housing continuum, Toronto's low- and moderate-income households will face a grim housing situation. Unremedied, the housing situation in Toronto will produce consequential challenges for equity, cohesion, and economic prosperity.
The report projects worsening conditions among those already severely burdened households, including low-income households; seniors with multiple health conditions and fixed incomes; lone parent families, households receiving social assistance; and immigrants. The report notes the challenging conditions people face in Toronto's rental market (steeply rising rents), ownership market (decoupling of house prices from wages), and social/affordable housing sector (severe lack of supply).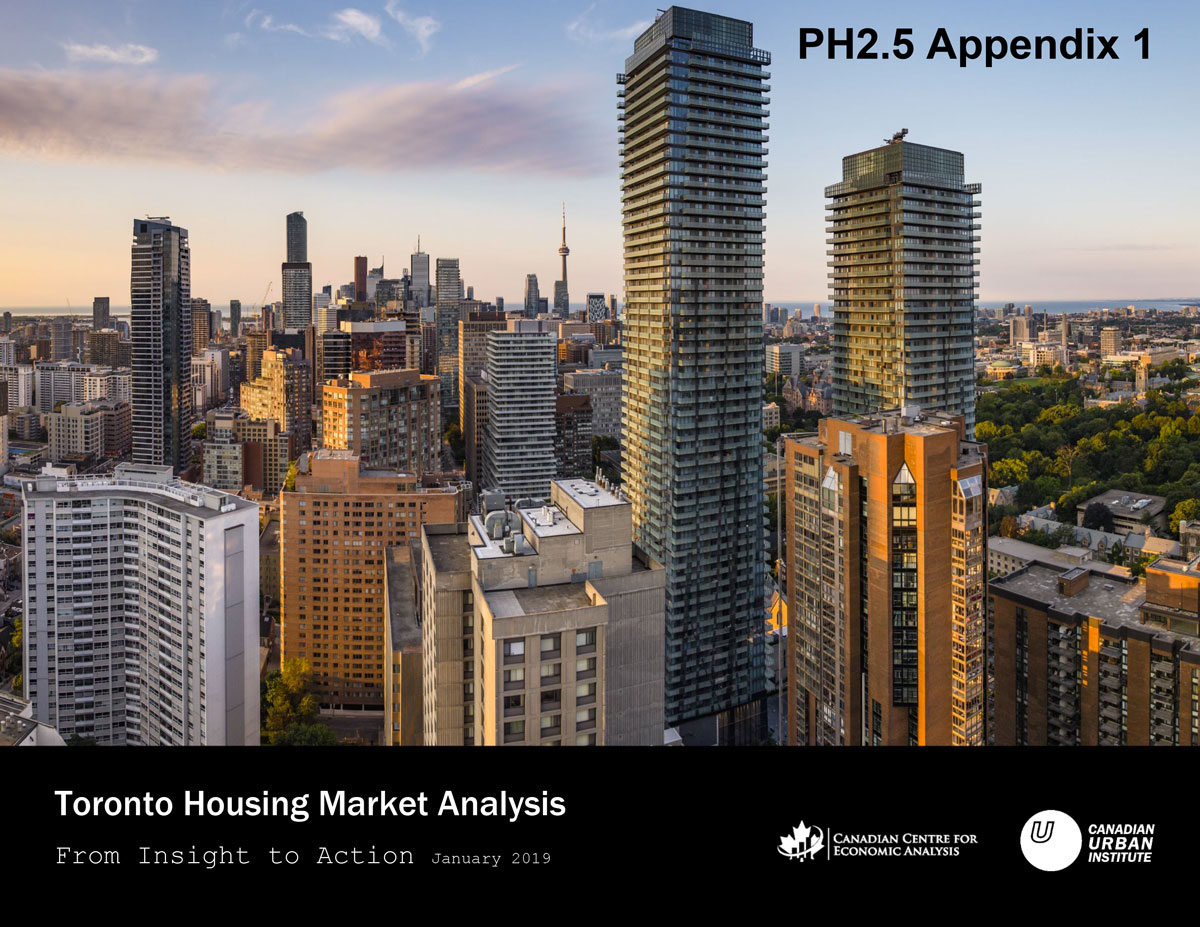 ---
Partners:
This report was prepared by the Canadian Centre for Economic Analysis (CANCEA) and the Canadian Urban Institute (CUI) for the Affordable Housing Office (AHO) of the City of Toronto.
Project Team:
For CANCEA:
Paul Smetanin
David Stiff
Evelyn Barake
For CUI:
Jeff Evenson
Daniel Liadsky
Keir Matthews-Hunter
Alexandra McDonough
Project Manager:
Mercedeh Madani