---
Waterfront Toronto Resilience and Innovation Framework for Sustainability
This Framework is designed to be the foundation upon which Waterfront Toronto will deliver on its mandate for Environmentally and Socially Responsible Prosperity. It represents a commitment to educating, inspiring and attracting the world to Toronto through developing a 21st century Complete Community. It sets out the process through which built, social and natural systems will support a Climate Positive community. This includes addressing resilience to the unavoidable impacts of climate change. It also represents a commitment to achieving the behavioral and technological shifts in urban development that are required to keep the global average temperature rise to below 2 degrees celcius.
The Climate Positive approach involves achieving net negative operational carbon emissions. It sets goals for minimizing emissions from energy generation and consumption, and conserving resources. It includes removing atmospheric carbon through preserving and enhancing natural ecosystems and creating carbon offsets. It recognizes the learning opportunity presented by Waterfront Toronto's physical location on the shore of a freshwater lake and the bank of a river.
The Framework recognizes the role of technology in achieving a Climate Positive, mixed-use, mixed-income community. It recognizes that the associated social paradigms for residents, visitors, investors, employers, and service providers must evolve over time, and the technology platform will have to adapt.
Success will be measured both at the project performance level, and by the impact on the community, region and world. The end result will be a thriving waterfront for generations to come that helps Toronto compete effectively with other top-tier global cities for investment, jobs and talent.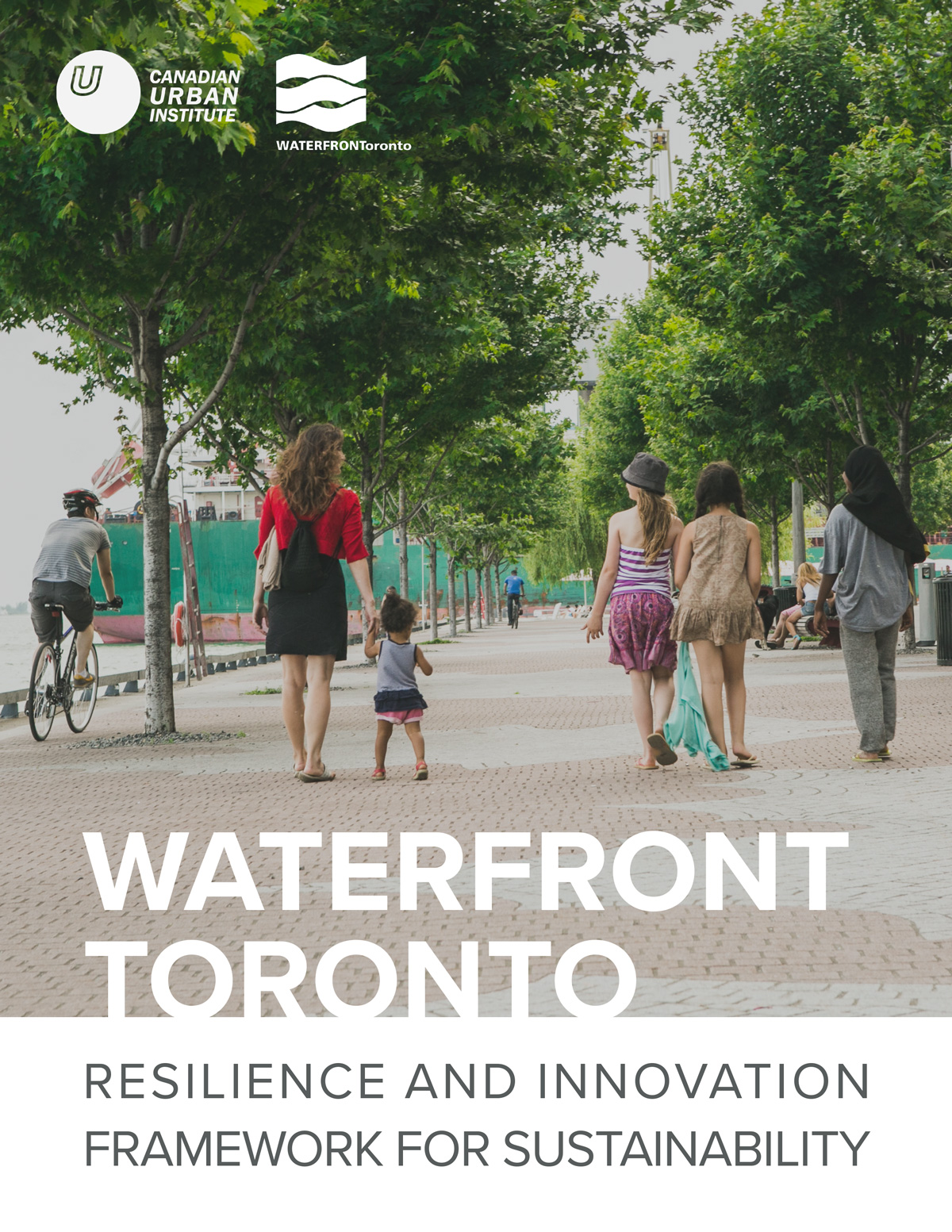 ---
Type:
Strategy / Policy Framework
Partners:
Canadian Urban Institute
Waterfront Toronto