---
What is the Missing Middle? A Toronto Housing Challenge Demystified
From 2017 to 2018, Evergreen's Housing Action Lab convened a Missing Middle Working Group co-chaired by City of Toronto Deputy Mayor Ana Bailão and the Canadian Urban Institute. One of the initial tasks of the Working Group was to collaboratively create a "made in Toronto" framework for discussing missing middle housing. The purpose of this brief is to bring clarity to the concept of the missing middle and to identify areas to explore solutions for increasing the supply of missing middle housing in Toronto.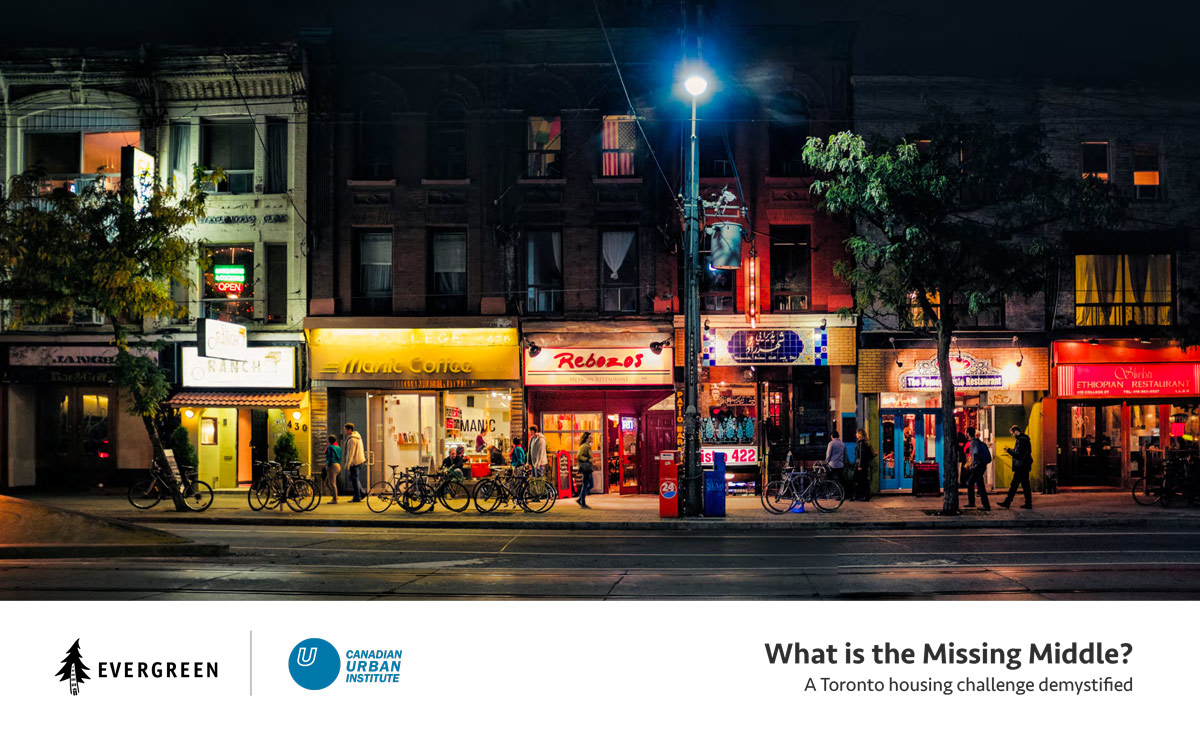 ---
Partners:
Canadian Urban Institute and Evergreen
Authors:
This report was written by Jeff Evenson, Ariana Cancelli, and Keir Matthews-Hunter from the Canadian Urban Institute with contributions by Michelle German and Julie Fader from
Evergreen.