---
Environmental Scan of Seniors Social Housing Models
The purpose of this report is to provide an environmental scan of service delivery models that connect low- and moderate-income seniors living in social housing with health-related and supportive services.
The scan identified 34 programs across Canada, United States and Europe.
Key findings include:
Ongoing tenant involvement is key.
Successful models are created by understanding the population profile and then developing flexible place-based programs.
Healthcare, housing, and social service providers typically operate in different worlds. Collaboration and partnerships are essential but take time.
Onsite staff can play different roles but are key to improving health and building the trust and community among senior tenants.
Health services require a higher level of cultural sensitivity, and resources need to be devoted to providing culturally appropriate care.
Funding services for low-income seniors is a challenge, but there is a business case to be made.
Supporting residents with simple daily tasks and undertaking building modifications are key to helping seniors age in place.
Social programs and wellness initiatives, combined with affordable housing, can support health outcomes.
Sharing health data creates complex privacy issues, but there are ways to ensure tenants are informed and their information is kept confidential when necessary.
The results of this research are intended to help Toronto Community Housing Corporation (TCHC), the City of Toronto, Toronto Central Local Health Integration Network (TC LHIN) and other partners better understand how integrated housing and supportive service models can promote housing stability, support better health, and mental and social wellbeing among seniors residing in social housing communities.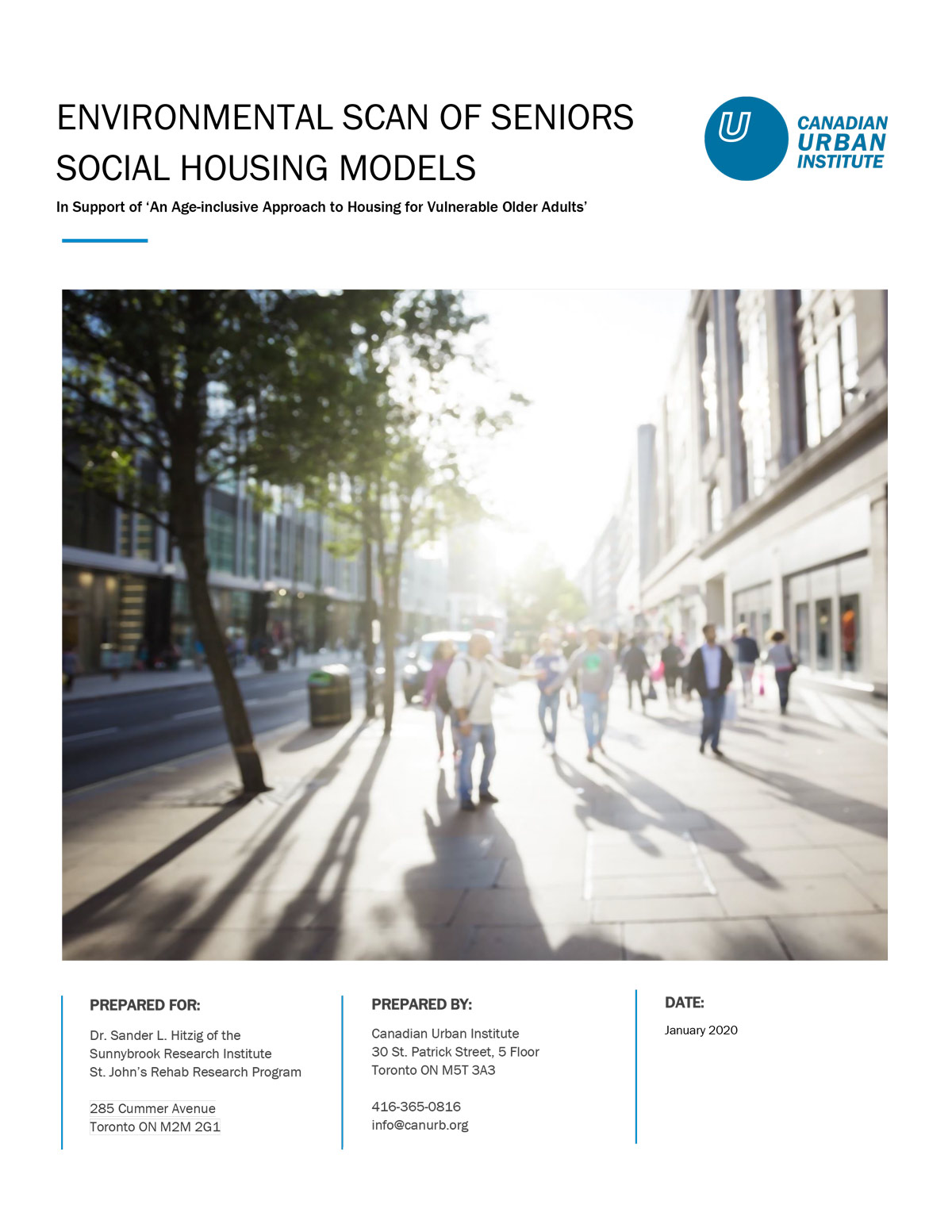 ---
Partners:
Prepared by the Canadian Urban Institute for Dr. Sander L. Hitzig of Sunnybrook Research Institute (St. John's Rehab Research Program). Funding provided by Canada Mortgage and Housing Corporation.