---
Supporting the Big Shift with Age Friendly Development
How will the aging of Canadian society affect our communities: transport, housing, employment, services, institutions? And how do those components of our communities in turn affect the lives of seniors, both those who are over 65 today and those who will become seniors over the next few decades? These are huge questions, and the answers will touch all Canadian communities as the aging of the Baby Boomers increases the proportion of seniors in society. Statistics Canada estimates that by 2051, one-quarter of the population will be over 65 (the proportion in 2011 was less than 15%).
Planners at the Region of Waterloo have started to review the provision of transportation, and its relationship to housing form and location, from the perspective of the Region's existing and future seniors. At the same time, the Region has embarked on a long-term effort to encourage greater transit use and reduce levels of automobile use. Since seniors who no longer drive represent an important potential market for expanded and improved transit, the Region commissioned a study from the Canadian Urban Institute to explore the following research questions:
How widespread is the practice of re-positioning a community as transit-friendly?
What does it take to make a successful rapid transit community – what conditions are necessary and what strategies actually work? What is the time frame for measuring progress?
How do transit friendliness and age friendliness fit together?
What factors drive the decisions of seniors to move to housing forms that are consistent with transit use?
The Canadian Urban Institute surveyed the available research on population aging in relation to transit and searched for relevant case studies on how municipalities in Canada, the United States, Great Britain, and Australia are implementing transit-friendly policies and building transit infrastructure. Through a second set of case studies, all within Canada, CUI researchers looked at housing forms designed to appeal to seniors and assessed their potential for supporting transit use.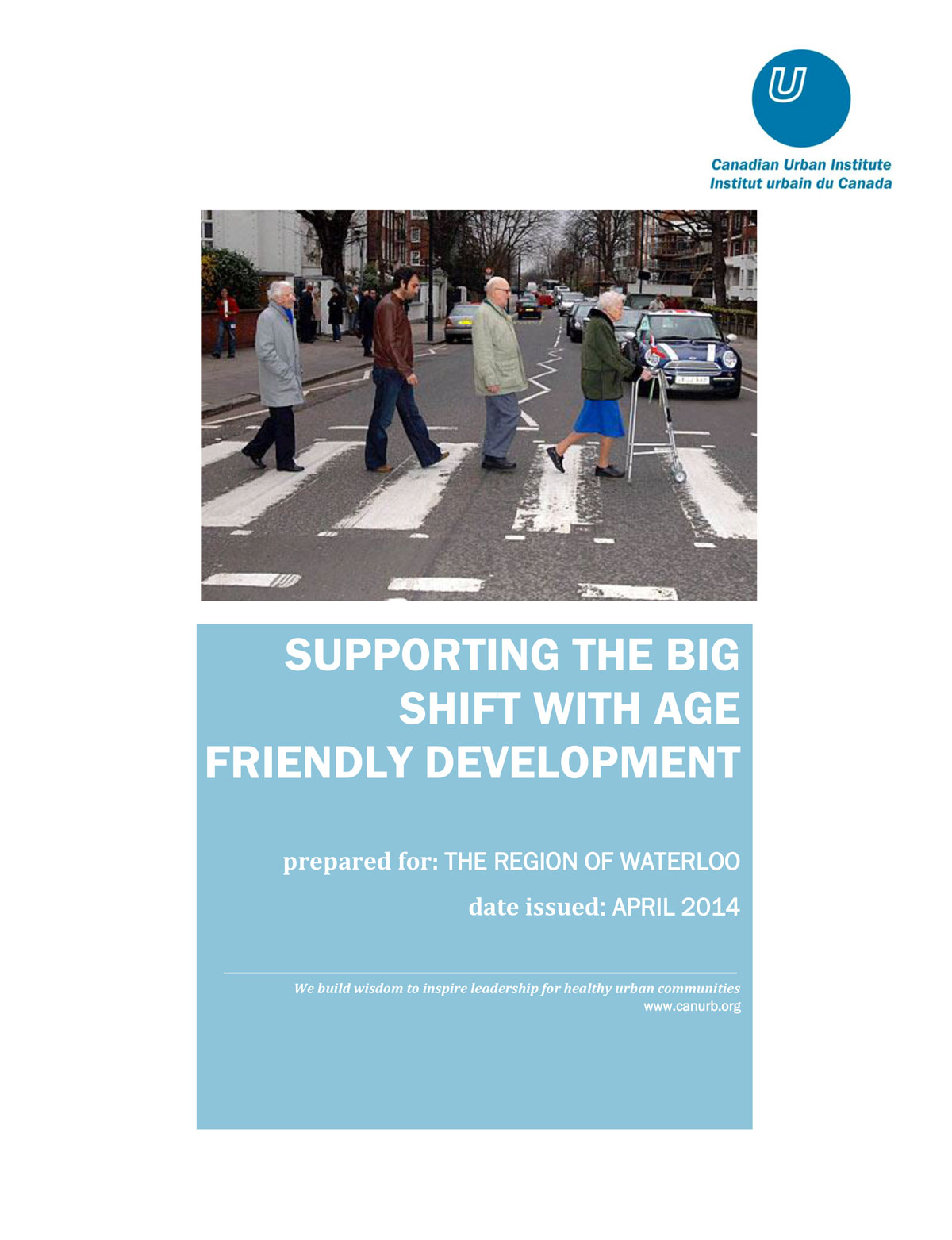 ---
Project Team:
Glenn Miller, FCIP, RPP,
Canadian Urban Institute
Eric Burnstein,
Canadian Urban Institute
Tom Weatherburn,
Canadian Urban Institute
Hoda Matar,
Canadian Urban Institute
Prabin Sharma,
Canadian Urban Institute
Philippa Campsie,
Hammersmith Communications