---
Canadian Infrastructure Report Card: Informing the Future
This project results from the shared conviction that assessing the health of municipal infrastructure is necessary if Canada is to ensure that the services, quality of life and economic growth provided by this infrastructure can be sustained over the long term. CUI worked with representatives from 18 professional membership organizations from across Canada to develop the survey and analyze the results to assess the condition of public infrastructure.
The Canadian Infrastructure Report Card (CIRC) provides an assessment of the health of municipal infrastructure as reported by cities and communities across Canada. It is not a prescriptive document, it does not provide recommendations for action, nor does it forecast future capital requirements resulting from municipal growth.
Informing the Future: The Canadian Infrastructure Report Card builds and improves on the first CIRC, published in 2012. The 2016 CIRC report survey assessed the state of municipal roads and bridges, public transit, buildings, sport and recreation facilities, stormwater, wastewater and potable water infrastructure.
A total of 120 survey responses were received from municipalities across Canada.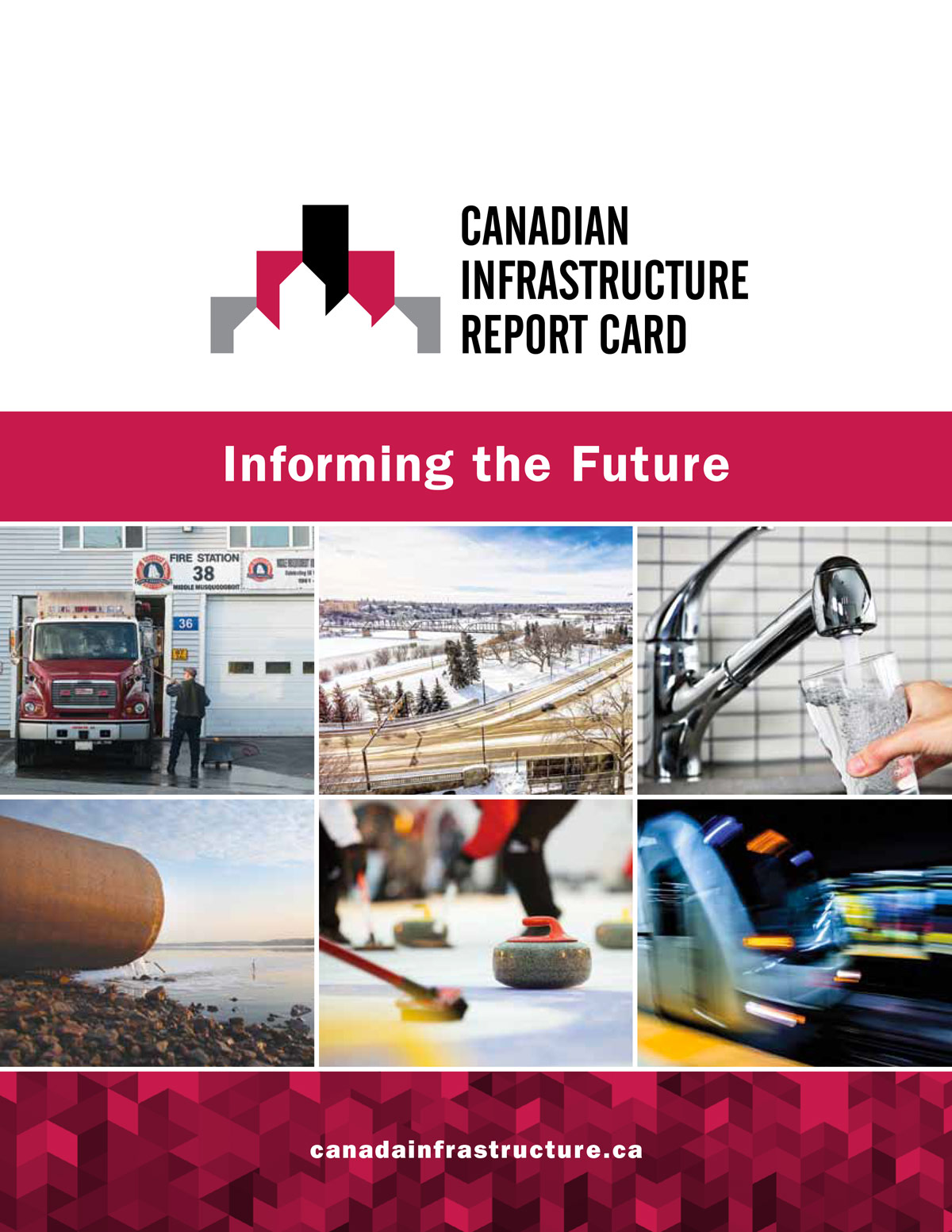 ---
Partners:
The four founding organizations of the Canadian Infrastructure Report Card (CIRC) are the Canadian Construction Association (CCA), the Canadian Public Works Association (CPWA), the Canadian Society for Civil Engineering (CSCE) and the Federation of Canadian Municipalities (FCM). They collectively form the Project Steering Committee (PSC).