---
A Step Towards Sustainable Infrastructure
Infrastructure is vital to our global competitiveness, delivering everyday needs and enabling people, goods and services to move and interact effectively. The purpose of this discussion paper is to provoke thought on the need to identify new models for sustainable infrastructure, with the ultimate goal of generating discussion, an exchange of ideas and the formulation of a meaningful contribution from Canada to the UN Habitat's World Urban Forum to be held in Medellin, Columbia in 2014.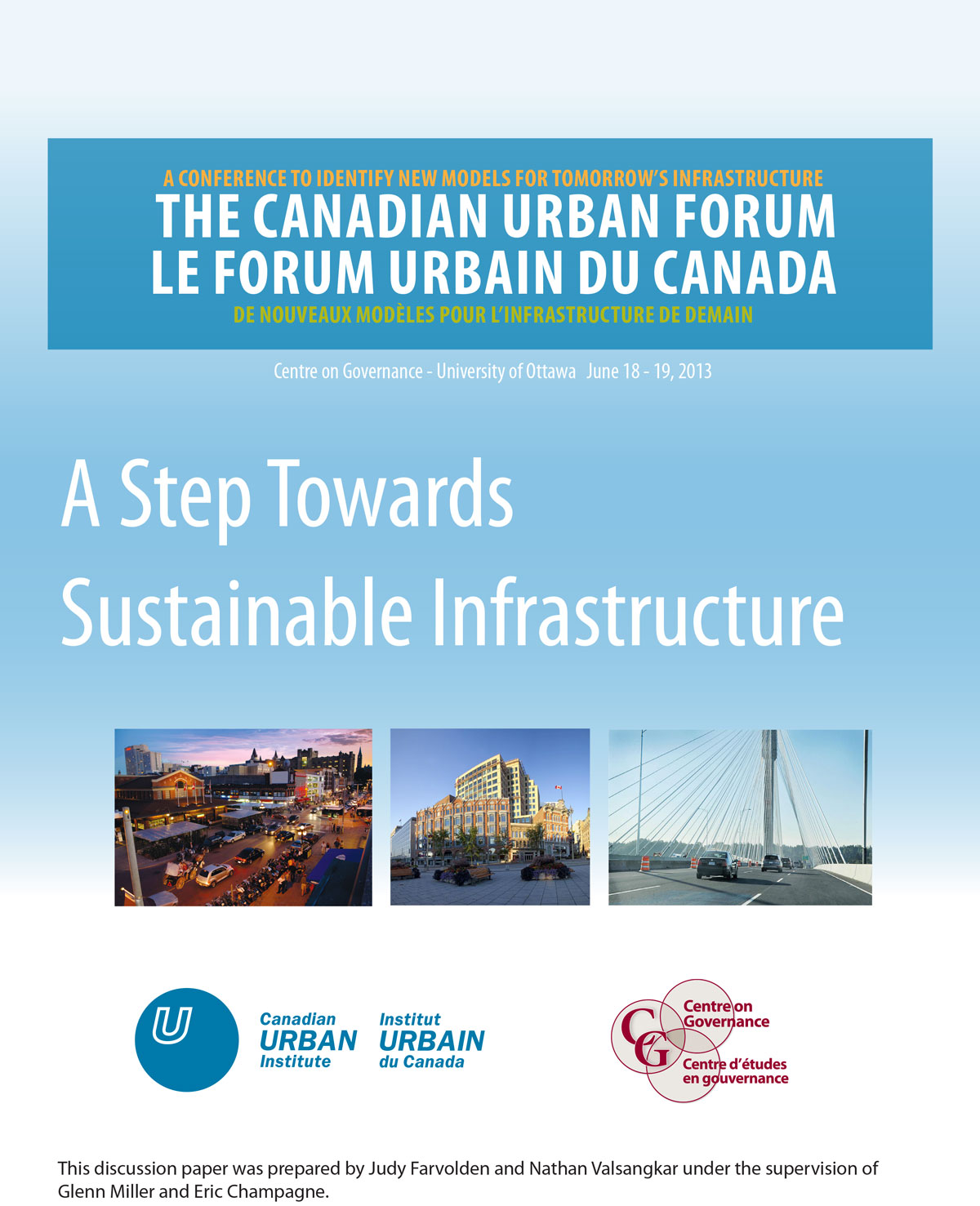 ---
Partners:
Canadian Urban Institute
University of Ottawa Centre on Governance
Authors:
This discussion paper was prepared by Judy Farvolden and Nathan Valsangkar under the supervision of Glenn Miller and Eric Champagne.