---
The Ontario Food Terminal: A Priceless Hub in Ontario's Food Value Chain
In January 2019, the Ontario government commissioned the accounting firm MNP LLP to carry out a comprehensive review of the operations of the Ontario Food Terminal (OFT). The Minister of Ontario Ministry of Agriculture, Food and Rural Affairs (OMFRA) also made a number of statements that led stakeholders to believe that the Terminal might be closed, relocated or recreated in some form, elsewhere in the region. In June, the Golden Horseshoe Food and Farming Alliance (GHFFA) commissioned the Canadian Urban Institute (CUI) to update a 2004 CUI report that had identified the OFT as a 'unique asset in the central Ontario economy,' with the goal of adding a qualitative dimension to the debate about the role of the OFT. The City of Toronto, as the host municipality for the Terminal with specific economic development and land use concerns, also provided funds for the update.
In July, in response to strong, broad-based support from organizations and individuals committed to the future of the OFT, the government announced that the Terminal will stay in its current location.
After these announcements had seemingly provided certainty over the future of the OFT, a key rationale to continue updating the 2004 study is to document the many positive improvements that have taken place over the past 15 years. The current study also represents an opportunity to examine how the Terminal has responded to influential trends in the market place, as well as evolving directions in public policy affecting the Terminal.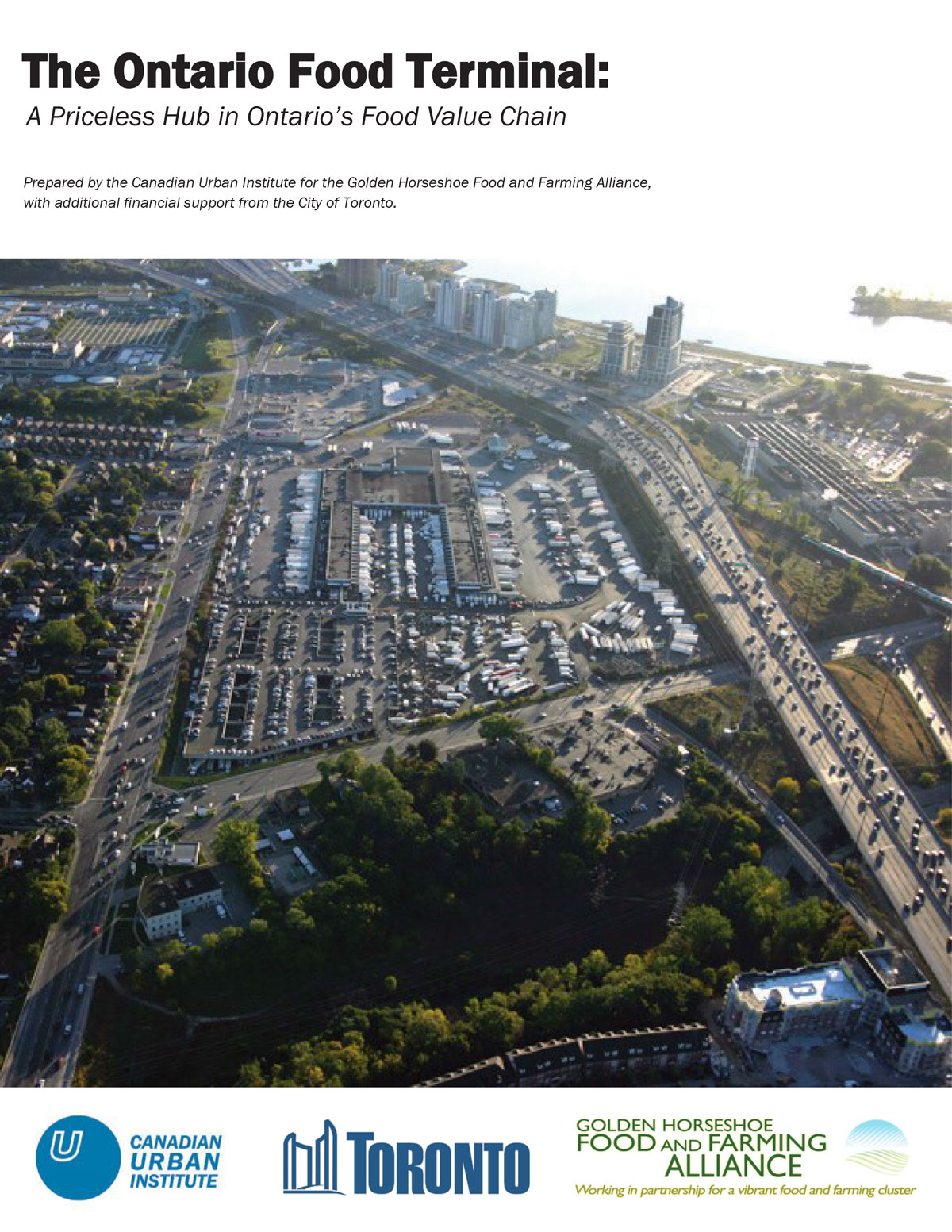 ---
Partners:
Prepared by the Canadian Urban Institute for the Golden Horseshoe Food and Farming Alliance, with additional financial support from the City of Toronto.
Project Team:
Lisa Cavicchia, Project Manager
Glenn Miller, FCIP, RPP, Senior Associate
Daniel Liadsky, Data & GIS Specialist
Ibukun Adeleye, Communications Specialist
Daniel Bailey, Research Intern