---
Provocations on the Future of Downtowns: What's Possible?
What might downtowns look like in the future? What are the possibilities for new ideas and approaches?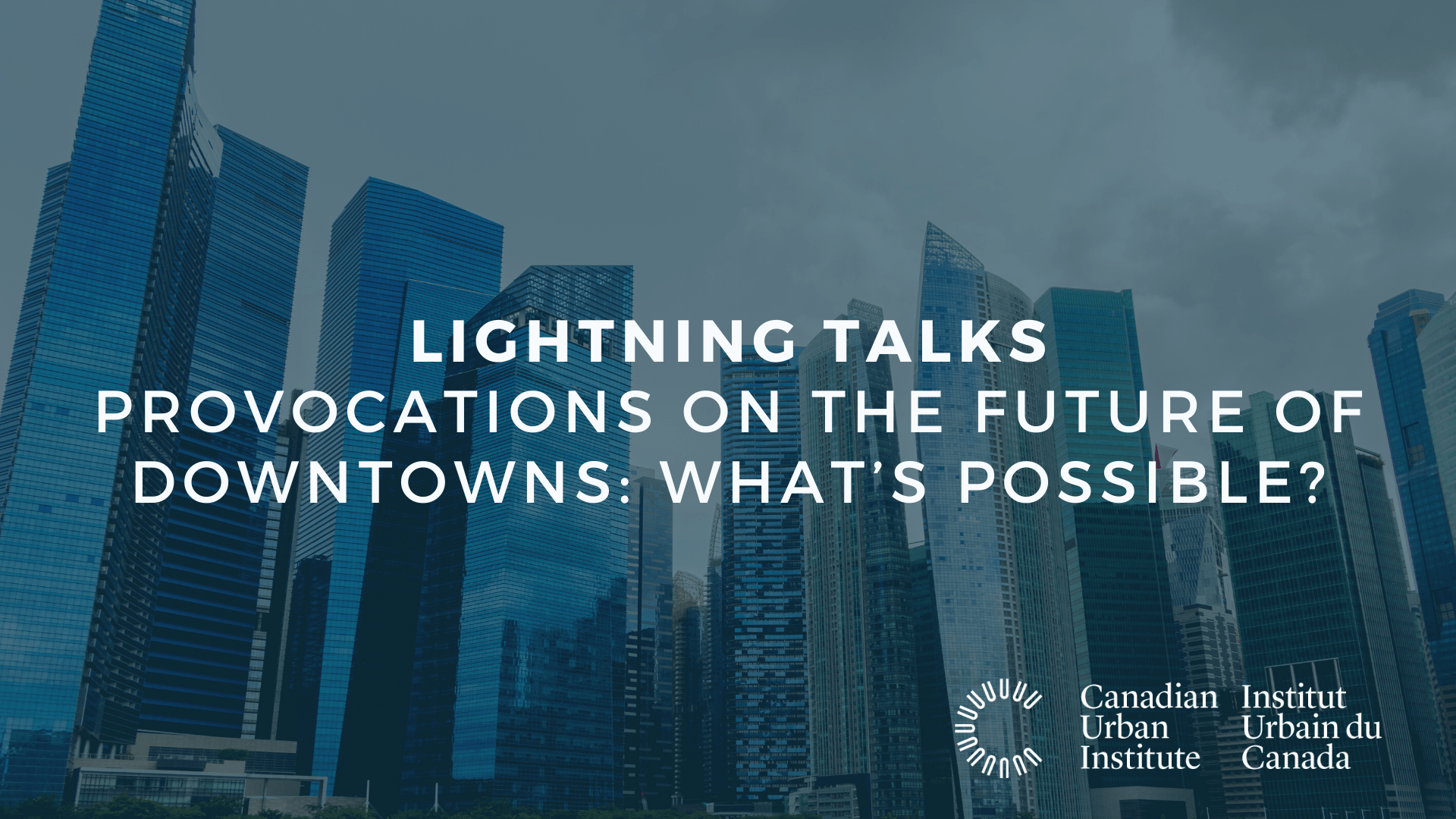 Watch the Provocations
Watch the Provocations here:
Key
Takeaways
A roundup of the most compelling ideas, themes and quotes from this candid conversation
Whether or not cities bounce back will depend on the choices they make.
Now is the time to design streets for people and inclusive gatherings.
A better city won't happen without proactive effort: fight for it.
Culture is a major driver of the future success landscape and Canadian creative talent needs radical investment. Transforming everyday spaces into artistic lifelines can unlock potential.
City cores of the future need to be centred on people. A focus on arts and culture is a bottom-up way to build programming, invest, and leverage technology.
Indigenous people are creating opportunities to generate economic prosperity for their communities through city-building projects that are aligned with their values.
Downtowns could be even more vibrant and active post-pandemic. The centrally-located office remains the site where employees can "learn by osmosis".
The future of city cores starts with a story, builds out from the user experience, designs systems rather than shapes, plans for platforms not uses, and champions nature's reclamation.
The future requires hyper-diverse spaces. Tomorrow's great residential spaces could emerge from today's lacklustre office buildings.
Federal spending, private capital and institutional investment are ready to deploy; "command centres" in local communities can help ensure that spending is in the service of equity and community wealth building.
Covid-19 has devastated already marginalized communities. Local business leaders are also advocates for social change.
Using the same old recipe won't work anymore. Empower the younger generation through new tools.