The Municipal Leadership Forum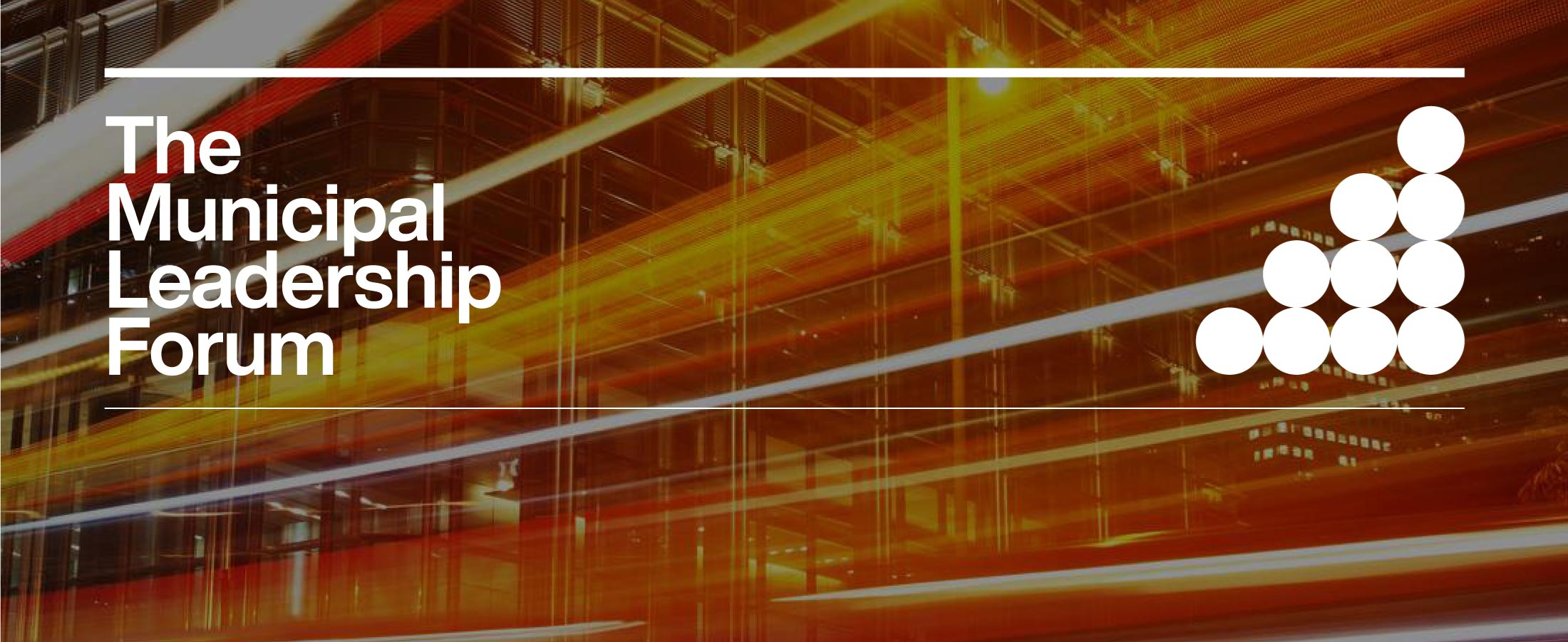 ---
Through COVID-19, life in Canadian cities has profoundly changed—and so has the environment for the leaders who are managing the future of our cities.
A deadly pandemic. A global recession. Record levels of unemployment. Unprecedented numbers of people experiencing loneliness, fear, anxiety, depression and other mental health challenges. Deepening social inequality. Heightened public expectations to address systemic injustices, such as racism and oppression. High political expectations to transform the delivery of local public services, amid a mounting fiscal crisis. A dramatic pending generational shift and wave of retirements.
It is not an easy time to be a municipal public servant in Canada's cities.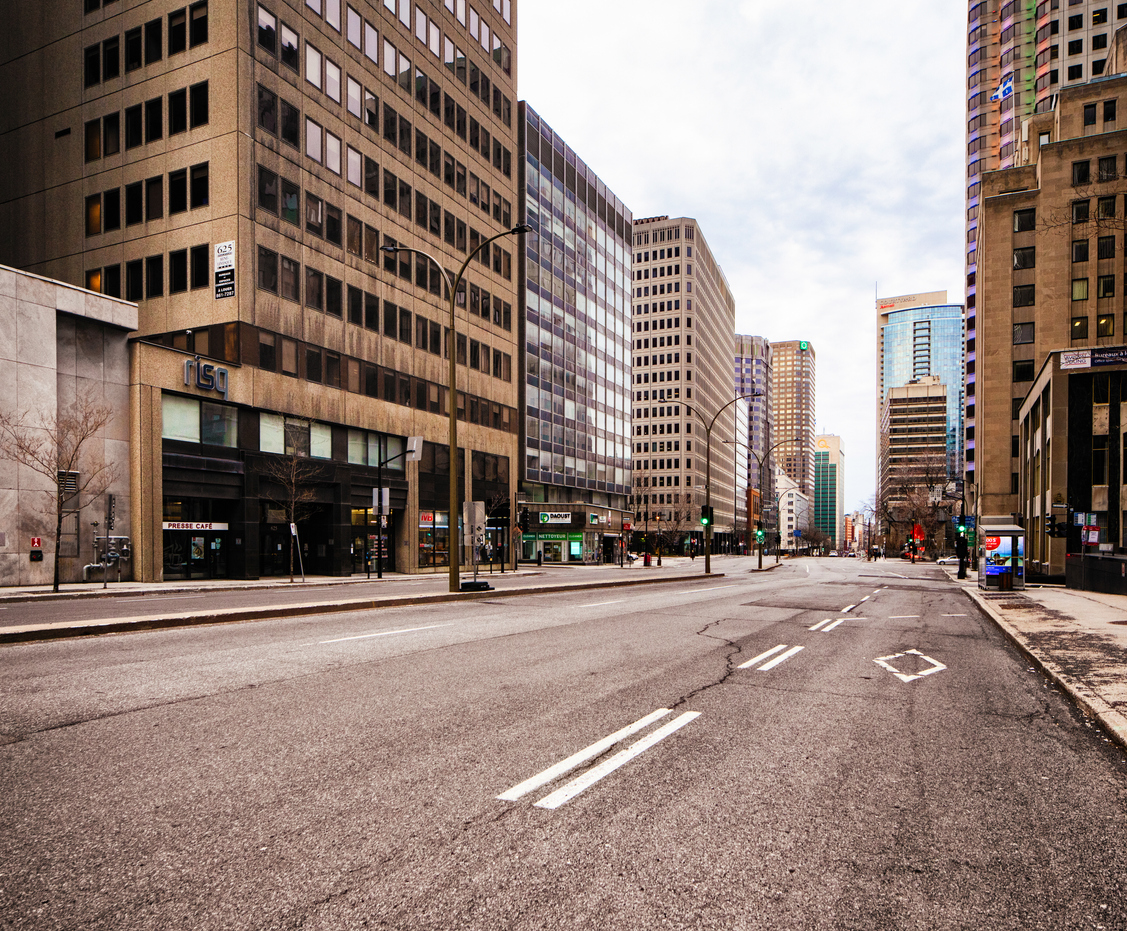 ---
About the Municipal Leadership Forum
Delivering practical, actionable wisdom and cross-country-peer connections for change-ready cities
The Municipal Leadership Forum is an urban leadership network and capacity building program for Canadian municipal administrators who are charged with the daunting task of leading during trying times and managing the future of our cities. Developed by the Canadian Urban Institute in partnership with the Institute of Public Administration of Canada (IPAC), Ian O. Ihnatowycz Institute for Leadership at the Ivey Business School, Apolitical, and the Canadian Municipal Barometer, the program supports adaptation and change within the municipal civil service in a time when it is most urgently needed, delivering practical, actionable wisdom and cross-country peer connections to high-potential municipal leaders in a real-time learning environment, as their cities enter a period of great uncertainty and service transformation.
---
In Fall 2020, a teaser program will offer a group of senior municipal administrators, to be nominated by their city managers, with the opportunity to convene for a series of  provocative scene-setting lectures and peer-to-peer learning and networking opportunities. The series will feature speakers such as:
Mayor Naheed Nenshi, City of Calgary
Dominic Campbell, Chief Executive Officer, FutureGov
Alicia Glen, Former Deputy Mayor, City of New York, and Founder and Managing Principal, Msquared
David Miller, North American Director, C40 Climate Leadership Group
Mojdeh Cox, Policy and Human Rights Expert
Nigel Jacob, Co-Founder and Co-Chair, Mayor's Office of New Urban Mechanics, City of Boston
Arielle Kayabaga, City Councillor, City of London, Ontario
David Duckworth, City Manager, City of Calgary
Sadhu Johnston, City Manager, City of Vancouver
Steve Kanellakos, City Manager, City of Ottawa
Serge LaMontagne, City Manager, City of Montreal
Adam Laughlin, City Manager, City of Edmonton
Chris Murray, City Manager, City of Toronto
and more…
Registration is by invitation only.
---
The Canadian Urban Institute (CUI) is the national platform that houses the best in Canadian city building – where policymakers, urban professionals, civic and business leaders, community activists and academics can learn, share and collaborate with one another from coast to coast to coast.
The Institute of Public Administration of Canada (IPAC) is Canada's leading professional organization supporting excellence in the country's public sector. With 19 regional groups across the nation, our members include public servants, academics and others interested in public administration. The Institute also works closely with all levels of government to promote quality public services and practices.
The Ian O. Ihnatowycz Institute for Leadership at the Ivey Business School contributes to the cultivation of business leaders for the 21st century through the development of leader character.
Apolitical is a global learning platform for government. Apolitical equips public servants through free access to course, articles, events, and connections. Apolitical's unique global platform and network is already used by 80,000+ public servants from 170 countries, across all levels of seniority.
The Canadian Municipal Barometer (CMB) is new partnership to generate high-quality data and rigorous analysis of Canadian municipal democracy and public policy. CMB administers an annual survey of elected municipal officials in every Canadian municipality above 9,000 population in Canada.
With participation from