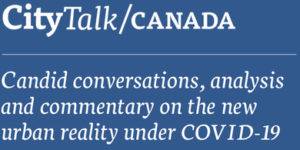 CityTalk Canada
Our series of online, candid conversations brings together city builders of all stripes to discuss what's working, what's not and what's next for urban communities across Canada.
Click here to see our list of CityTalk Urban Champions!
---
CityTalk Blog
Original insight, analysis and stories on how local government and communities across Canada are responding to the new urban reality under COVID-19.