---
Over the course of several days, diverse sectors of the city will come together and generate possibilities for a shared future.
Join us for vital conversations about equitable community engagement, belonging and inclusion, transit, and the future of the local economy.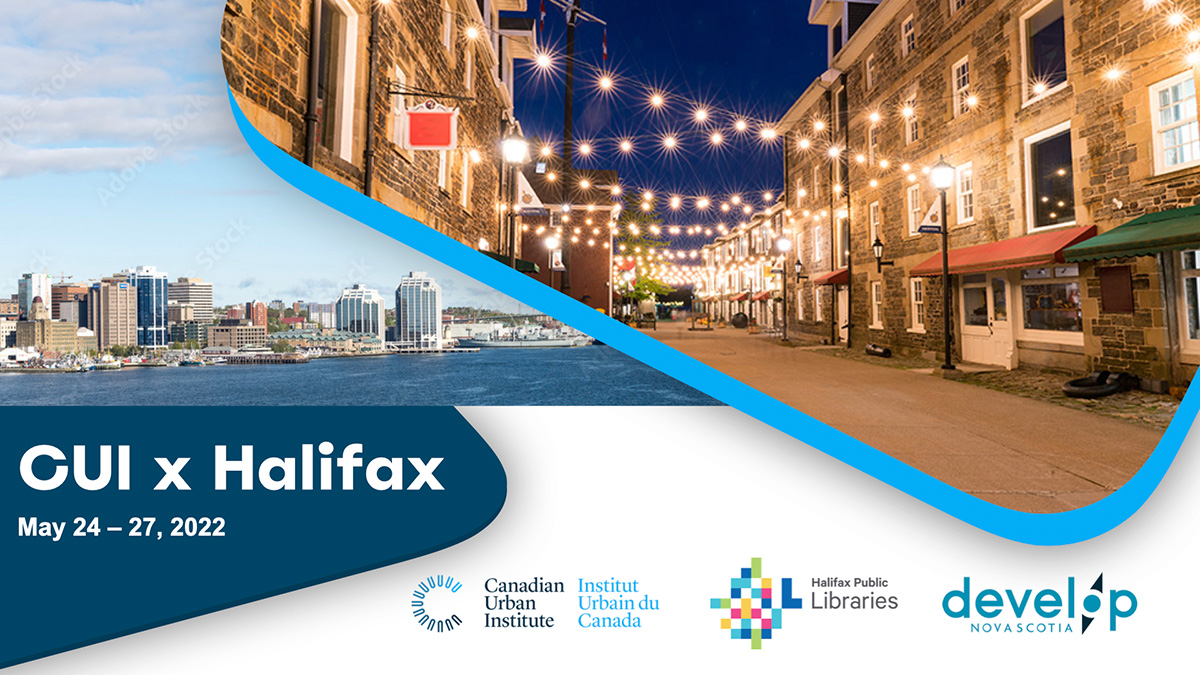 ---
Community Planning & Engagement
How can communities become more involved in shaping their own future? How do we ensure that planning processes are community-led, from concept to implementation? What are examples we can learn from or that might inspire us? 
This session is produced in partnership with Halifax Partnership, African Nova Scotian Road to Economic Prosperity, Develop Nova Scotia, and the Canadian Urban Institute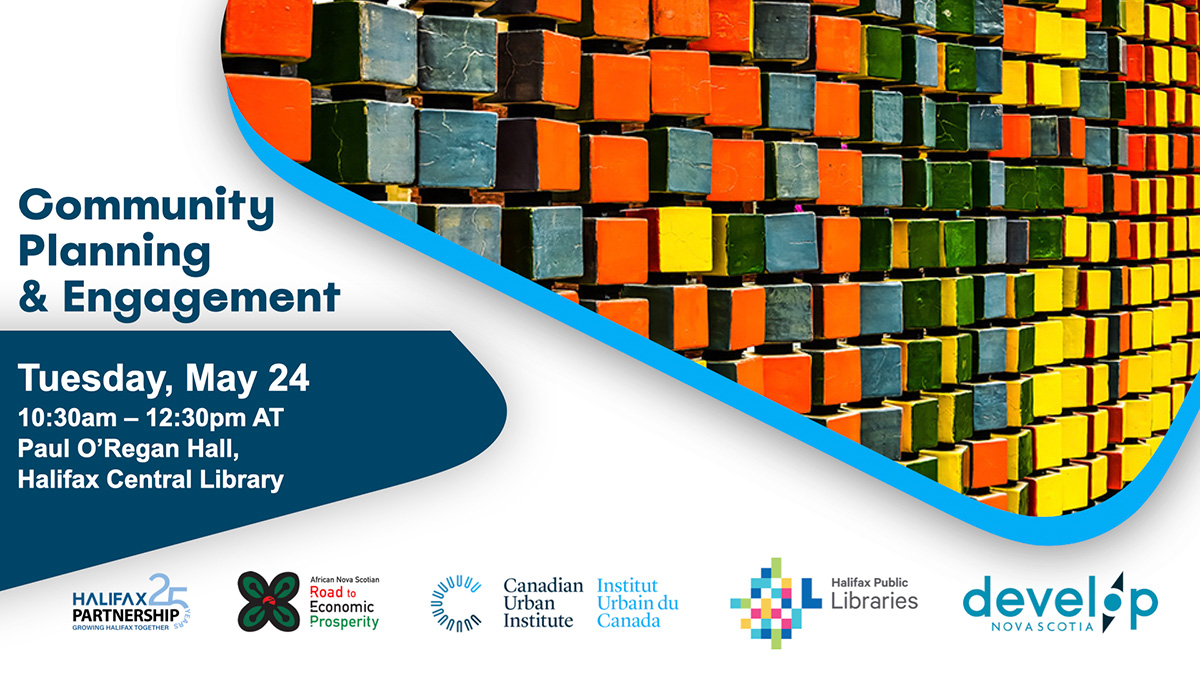 ---
Leading with Transit
Leading With Transit, a community-led initiative in HRM, operates under the premise that the current pattern of auto-centric urbanization is not sustainable, practical, healthy, equitable, or economically viable. There is now a pressing need and a clear opportunity in Halifax and around the Province to conceive of fast, reliable, and permanent Light Rail Public Transit as a major step towards meeting the region's goals on growth management, environmental sustainability, economic development, quality of life, and health. Join us to explore how to move this initiative forward in a way that transcends jurisdictional, sectoral, and geographic boundaries.
This session is produced in partnership with Hosted by Cities and Environment Unit, Develop Nova Scotia, and the Canadian Urban Institute.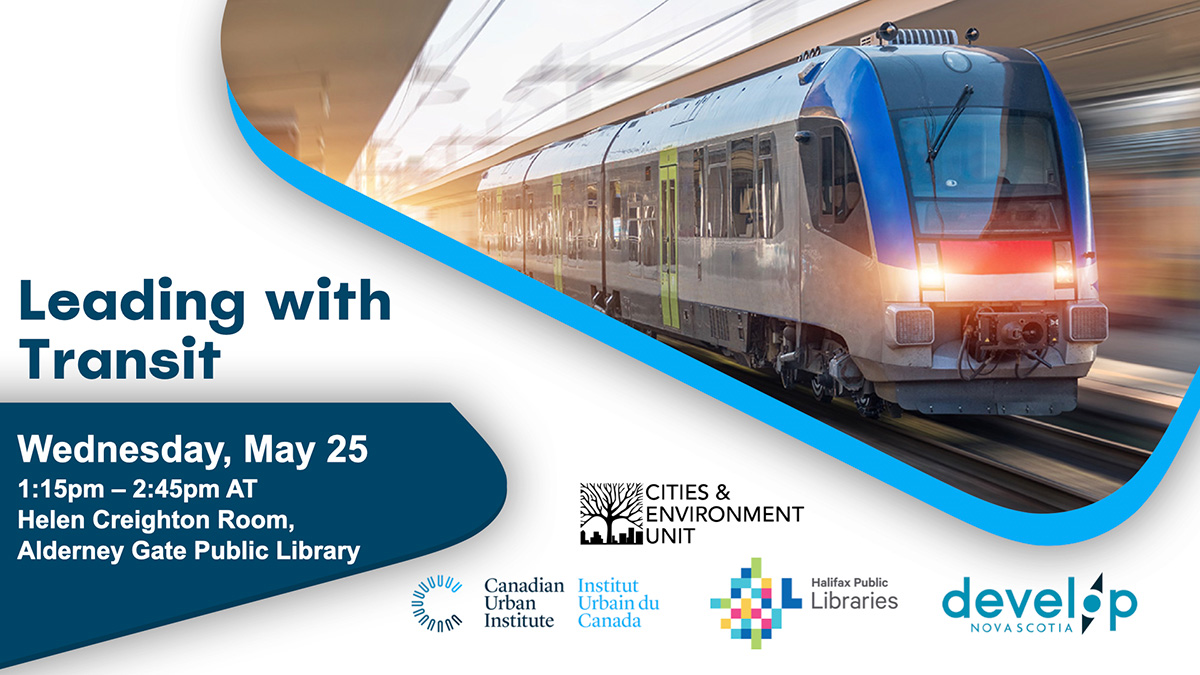 ---
CityTalk: Rising Tides and Recovery Plans 
Many economists and leaders embrace the idea that, "a rising tide lifts all boats." The COVID era exposed a different reality: some households accumulated excess savings while others experienced employment precarity, financial instability, and social inequality. Mid-sized Canadian cities like Halifax and Victoria faced additional pressures during the pandemic as unprecedented population growth exacerbated concerns about housing affordability, development plans, and support for marginalized communities. This session highlights both the challenges and creative approaches taken by these two coastal cities to implement post-pandemic recovery plans that address structural inequalities and imagine a more inclusive society. 
CUI x Halifax: Social
After the CityTalk livestream, join us to answer the question, "Within five years, what can we do to reach an ideal future for the Halifax region?" Co-hosted by Develop Nova Scotia and the Canadian Urban Institute, this session wraps up four days of CUI x Halifax. (This part of the session is an in-person conversation and social event)
Note: this session is an in-person viewing party for a livestream of CityTalk, followed by an in-person conversation and social event.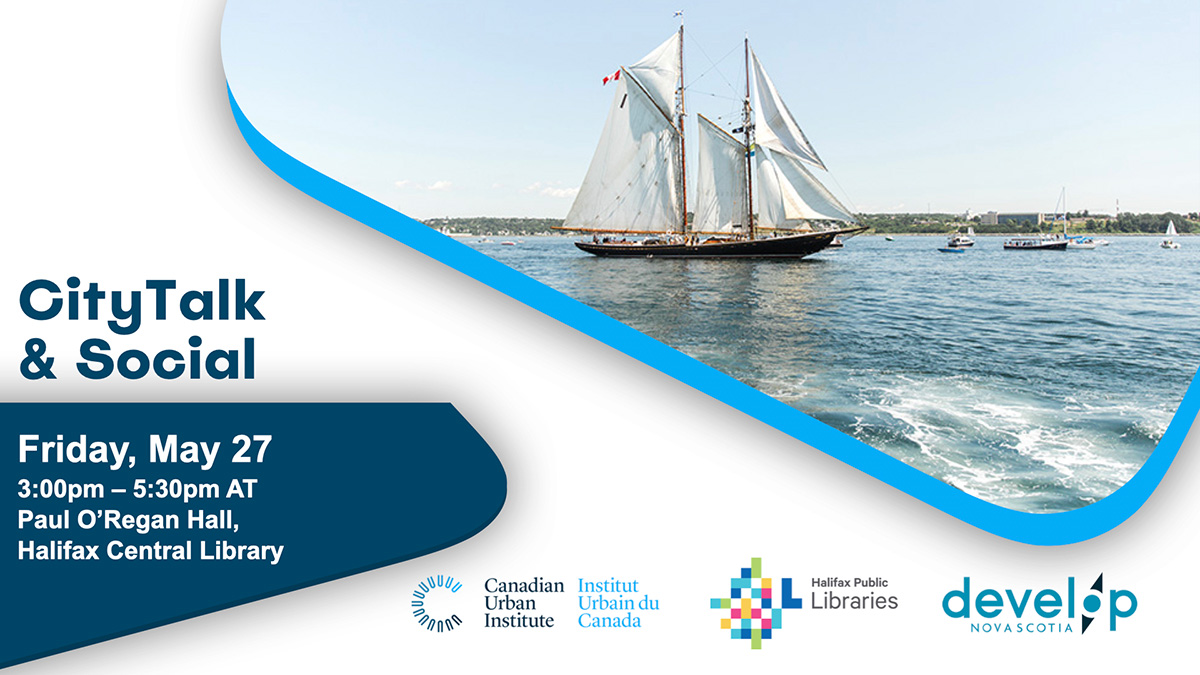 ---
Leandro Santos
Planificateur de recherche
lsantos@canurb.org