---
CUI est le Canada
Institut urbain.
We are the national platform that houses the best in Canadian city building — where policymakers, urban professionals, civic and business leaders, community activists and academics can learn, share and collaborate with one another from coast to coast to coast.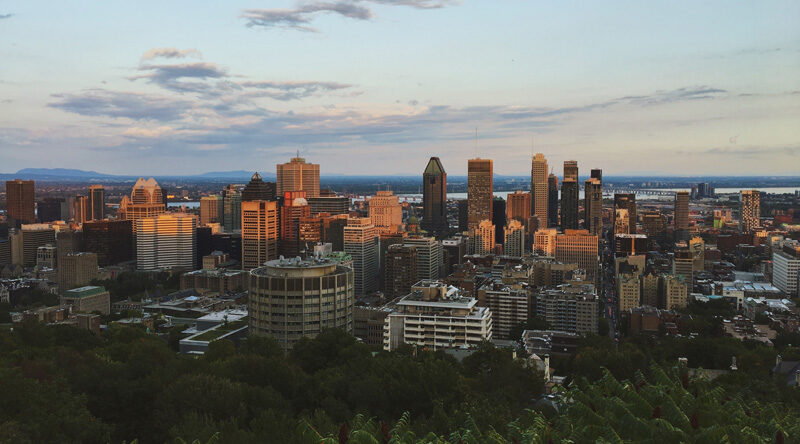 ---
Relier
En créant des programmes, des forums et des initiatives qui relient les constructeurs de villes aux solutions et aux idées les plus efficaces de partout au Canada. 
Catalyser
En développant des recherches et des outils d'action puissants qui promeuvent des politiques efficaces et les meilleures pratiques en matière de développement urbain.
Communiquer
En racontant des histoires qui reflètent la réalité urbaine diversifiée du Canada et qui appuient un leadership politique audacieux, des investissements publics et privés et une prise de décision sur le terrain. 
---
Tout notre travail est rendu possible par des partenaires et des bailleurs de fonds partout au Canada. Ensemble, nous construisons un tissu conjonctif à travers le pays pour connecter et amplifier les diverses voix du Canada urbain, au service de notre valeur commune qui l'urbanisme est pour tout le monde, et l'urbanisme doit inclure tout le monde.
Donateurs et bailleurs de fonds
Maytree, The TD Ready Commitment, McConnell Foundation, Zones, districts et zones d'amélioration des affaires partout au Canada, organismes de développement économique partout au Canada, Vancity et Vancity Community Investment Bank
Les partenaires
880 Cities / Aboriginal Housing and Mortgage Association / Advanis / Apolitical / Architecture & Design Film Festival / BC Non-Profit Housing Association / The Bentway / Big Wheel Community Foundation / Black Business and Professional Association / Black Health Alliance / Bloor-Yorkville BIA / Canada Société de logement et d'hypothèques / Conseil canadien des fournisseurs autochtones et des minorités / Alliance canadienne pour mettre fin à l'itinérance / Réseau canadien pour la résilience des entreprises / Réseau canadien de DEC / Chambre de commerce du Canada / Fédération canadienne de l'entreprise indépendante / Chambre de commerce canadienne des gays et des lesbiennes / Canadian Housing and Renewal Association / Commission canadienne des droits de la personne / Institut canadien des urbanistes / Baromètre municipal canadien / Observatoire canadien sur l'itinérance / Société canadienne des architectes paysagistes / Canadian Urban Sustainability Practitioners / Community Foundations of Canada / Centre for Equality Rights in Accommodation / The City Institute at York Universi ty / Ville de Brampton / Ville de Calgary / Ville d'Edmonton / Ville d'Halifax / Ville de Montréal / Ville d'Ottawa / Ville de Toronto / Ville de Vancouver / Ville de Victoria / Fondations communautaires du Canada / Fédération de l'habitation coopérative du Canada / Council for Canadian Urbanism / Develop Nova Scotia / Downtown Halifax / Downtown Yonge BIA / Federation of Canadian Municipalities / First Policy Response / Global Resilient Cities Network / Goethe-Institut / Halifax Partnership / Ian O. Ihnatowycz Institute for Leadership / ICLEI Canada / ICOMOS Canada / Independent Electricity System Operator (IESO) / Institute on Municipal Finance and Governance / Institut d'administration publique du Canada / International Downtown Association Canada / Jay Pitter Placemaking / LOCO BC / MaRS Discovery District / Maximum City / Maytree / McConnell Foundation / Municipal World / National Association of Friendship Centres / National Preservation Council / National Trust for Canada / Network for the Advanc ement of Black Communities / Ontario Business Improvement Area Association / Chambre de commerce de l'Ontario / OCAD University / Park People / Public Sector Digest / Regina Downtown BID / Retail Council of Canada / Royal Architecture Institute of Canada / Rues principales / Ryerson University City Building Institute / Sali Tabacchi / Save Canadian Small Business / Simon Fraser University Centre for Dialogue / The Shift / Smart Prosperity Institute / St. Lawrence Market BIA / STEPS / StrategyCorp / Taiji Brand Group / Tamarack / TD Ready Commitment / The Waterfront BIA / Toronto Entertainment District BIA / Toronto Financial District BIA / Trinity Centres Foundation / UDI Victoria / Urban Land Institute / École de politique publique de l'Université de Calgary / Institut de recherche sur les transports de l'Université de Toronto / École des villes de l'Université de Toronto / Programme de gouvernement local de l'Université Western Ontario / Université de Windsor Centre for Cities / Vancity / Vancity Community Investment Bank / Vivre en Ville / Why Not Theatre / WSP / Youthful Cities / et bien d'autres encore…