---
Advancing Integrated Community Energy Planning in Ontario – The Primer
Across North America, governments are looking for new ways to manage the many challenges related to energy use including long-term reliability and security, costs, emissions, pollutants and other social and environmental impacts. Communities – the places where we live, work and play – are at the centre of these challenges. Communities account for almost 60 percent of Canada's energy consumption and a business-as-usual scenario indicates that their energy use could increase by 75 percent by 2050 when compared to 2006, according to the Canadian Council of Energy Ministers. Managing energy use is fundamental to ensuring sustainable development and to protect the fundamental well-being of Canadian communities.
To address these mounting challenges, increasing numbers of municipalities are now developing Community Energy Plans as a way to document local priorities for how energy should be generated, delivered and used in the community now and into the future. Once approved, municipal staff can communicate and sell this vision within the municipal corporation and to external planning bodies. Community energy planning is an important way that municipalities can more formally participate in energy planning in Ontario.
This primer is designed to help municipalities understand how they can work within the current regulatory framework to plan their communities' energy future. This will require getting the right groups around the table and figuring out how to share information in a timely and efficient manner among stakeholders in order to be effective. This primer provides a rationale for why municipalities play a key role in integrated energy planning in Ontario, how municipalities can get started planning an integrated energy future and how to engage local partners. It provides an overview of current energy processes in Ontario and identifies opportunities for municipalities to better provide input to and have regard for other electricity and natural gas planning processes. It also looks at opportunities for municipalities to introduce an energy lens to land use and growth planning processes.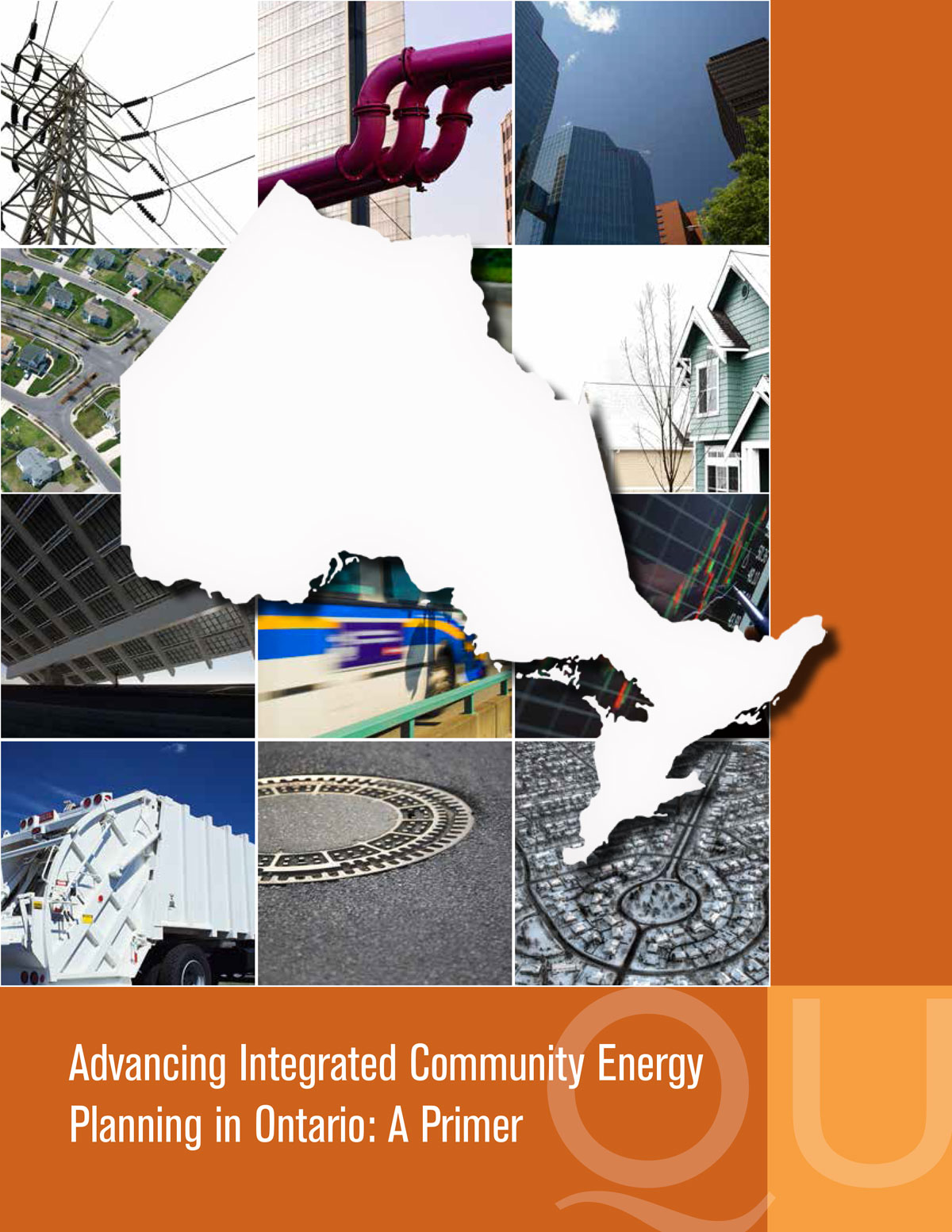 ---
Partners:
QUEST
Ontario Power Authority
Ontario Ministry of Energy
Authors:
This Primer was written by Jeff Evenson, Katelyn Margerm and Alexandra McDonough at the Canadian Urban Institute for QUEST.