---
Developing the LSNetwork to Support Intelligent Communities
The LSNetwork promotes leveraging Networked LED Streetlighting as the Platform for Intelligent Communities through Digital Master Plans.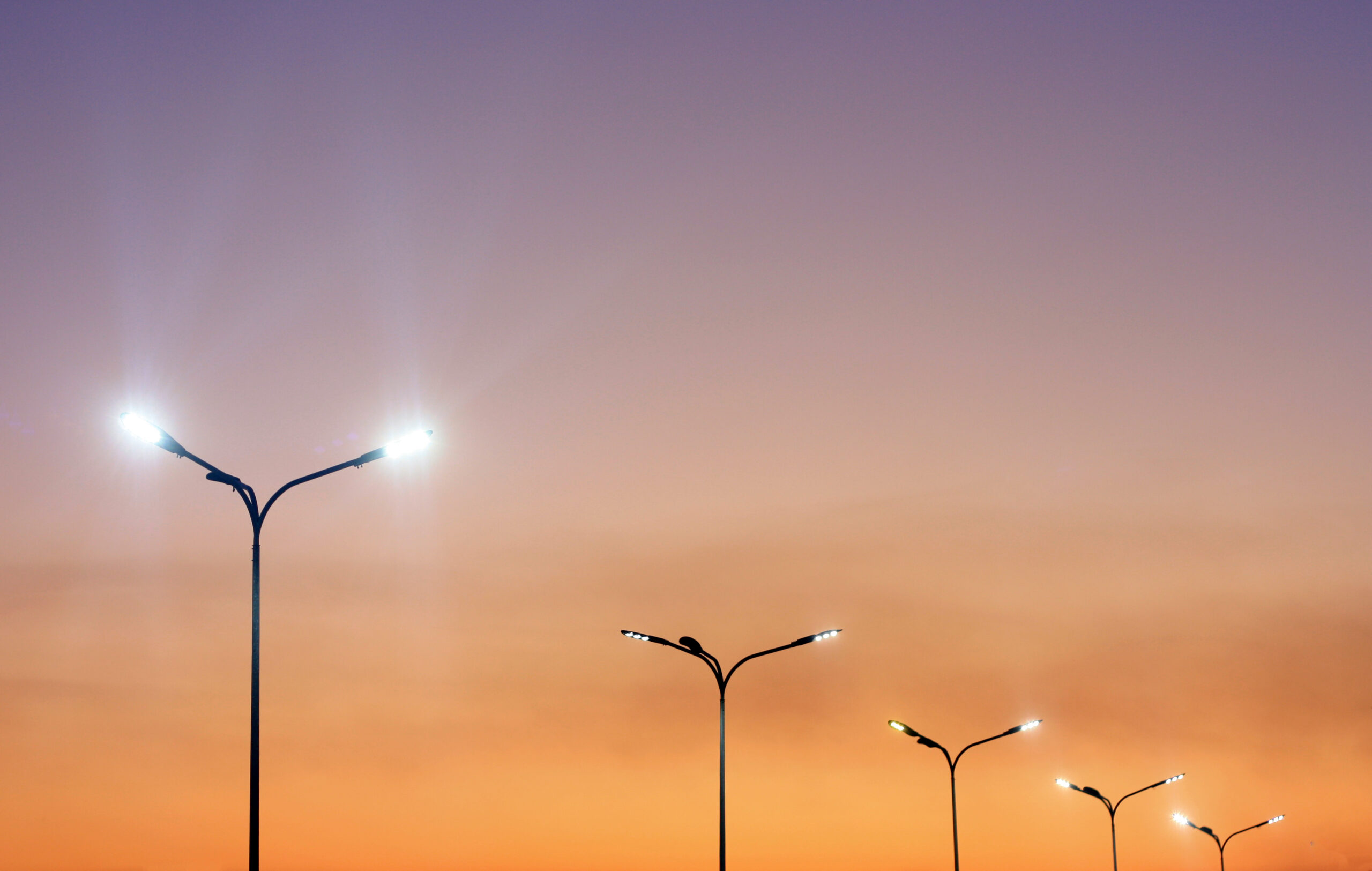 LED Streetlights
By 2050, the human population is expected to reach 9.3 billion, with 6.3 billion living in cities. This rapid rise of urbanization has, in recent years, been coincident with a massive growth in connected devices.
To be competitive in the emerging economy, cities should be investing in their capacity to employ this connectivity to support smarter, healthier and more sustainable communities. For example, with almost half of all Canadian streetlighting adopting the energy efficient light-emitting diode (LED) technology, streetlighting infrastructure in many Canadian municipalities now have the ability to host a communication network spanning the full reach of a community.
The LSNetwork (formerly LightSavers Canada) is a program of the Canadian Urban Institute (CUI), that helps communities leverage their LED infrastructure as the backbone for intelligent communities.
LightSavers began almost ten years ago as a market transformation initiative to help accelerate the adoption of LED lighting and adaptive control systems in street and parking areas across Canada. The program's initial focus was on building a framework for testing and evaluating LED luminaire performance. In 2009, LightSavers partnered with The Climate Group to conduct some of the first LED trials worldwide in major cities including London (UK), New York (US), Sydney (AUS) and Hong Kong (CHN).  Across the two-year trials, LED luminaires demonstrated significant savings in energy and maintenance costs, as well as reductions in greenhouse gas emissions. Since then, Canada has seen a market shift in streetlighting where at least 45% of all streetlights have been or are committed to be converted to LED.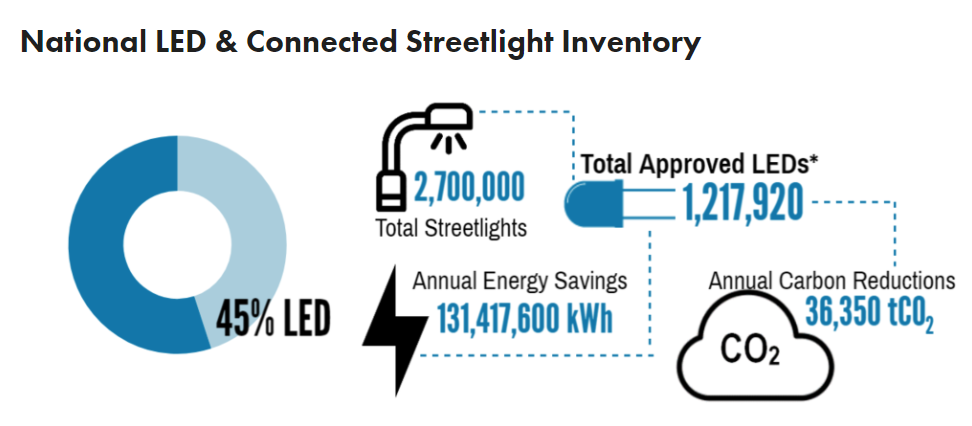 Intelligent Streetlighting
Because LEDs are well-suited to adaptive control systems, unlike most traditional streetlighting, LightSavers identified the market shift to LED as a significant opportunity to build the information technology  (IT) network of a community. A control system can, not only provide additional energy savings through dimming and performance monitoring, but also host a communication network that services the Internet of Things (IoT) technologies, including broadband.  Integrating these technologies enables the use of IoT devices, such as sensors, and develops a platform of intelligent streetlighting with opportunities to provide many community benefits. The full potential of how intelligent streetlighting can support communities is ever expanding.  There is already an extensive range of sensors available that can monitor and report in real-time a variety of conditions, including air quality, traffic, parking spaces, weather, ground temperature, sewer levels and more. By monitoring these types of data, a community can make data-driven decisions about its services, as well as directly relay information to the public.
Current adoption of intelligent streetlight control systems is minimal throughout Canada but these systems have been demonstrated in other parts of the world.
Overcoming challenges to implementation
Although the platform for smart city solutions is growing with the increase in LED streetlighting, cities still face challenges to implementation, common with any advancement in technology. Some of the common barriers described by LSNetwork's member municipalities include: integrating municipal agencies; initial capital costs; and the waiting game.
Because the opportunities of sensors are far reaching, intelligent streetlighting no longer involves just the traffic department.  Cross-agency engagement is required in the decision and design process to ensure all potential benefits are captured. Developing a municipal Digital Master Plan helps outline a roadmap to technology integration throughout the city's infrastructure and services and allows for the identification of key stakeholders.
Capital costs of installing an intelligent control system can be off-putting, especially when the economic benefits can be hard to quantify for some smart city applications. However, not integrating controls with an LED streetlight conversion is a missed opportunity and municipalities will incur higher installation costs if controls are implemented separately.
Many Canadian municipalities are playing the waiting game with intelligent streetlight controls. With new technology, purchasers often fear that once acquiring the product, the technology will become obsolete soon after. However, the trade-off with controls is that the longer you wait to take action, the more energy is wasted.
To help overcome these challenges, the LSNetwork program provides guidance and support for communities to effectively design and deploy digital master plans that describe how a community can use technology to improve quality of life at work, home and play. On November 6, 2017, join the LSNetwork for our annual summit to hear from expert speakers in municipal lighting, intelligent communities and IoT innovation. Registration open: https://www.eventbrite.ca/e/iesbc-lsnetwork-summit-tickets-38003872606.